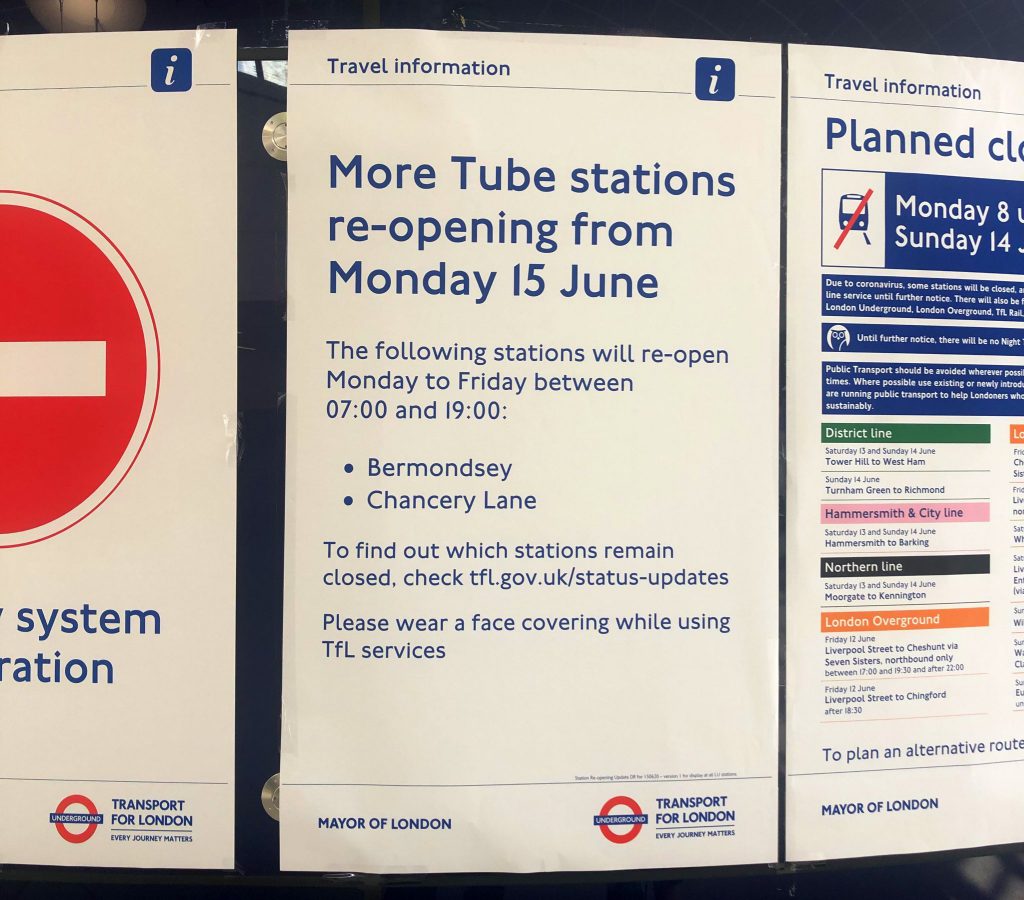 Bermondsey Tube Station – which had been closed since the start of the COVID-19 crisis – reopened on Monday.
However, the station will only open on weekdays between 7am and 7pm.
Transport for London had closed a number of Underground stations so that staff could be redeployed to keep nearby interchange stations – and stations serving hospitals – open.