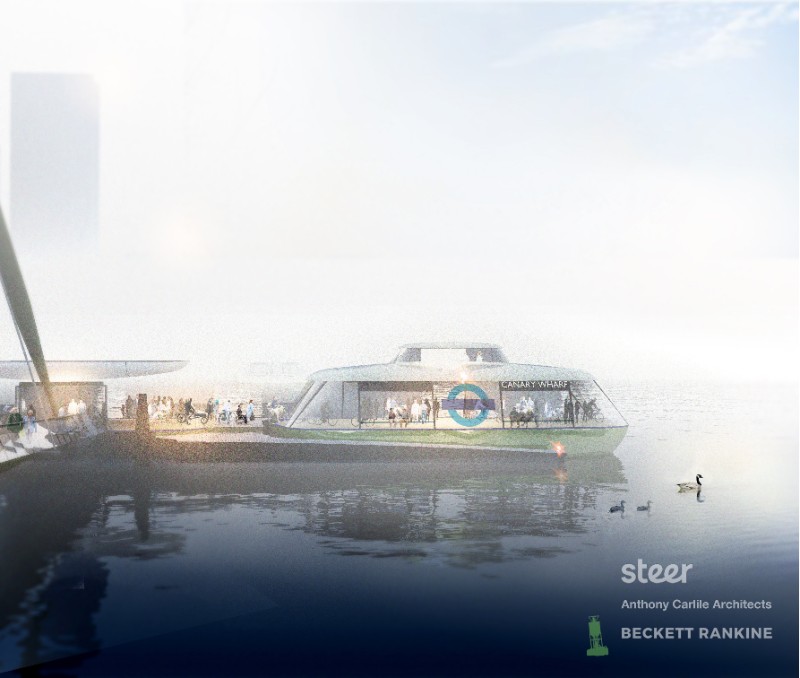 The future of the scheme to create an upgraded ferry between Rotherhithe and Canary Wharf will depend on negotiations with the Government on the capital's post-COVID-19 transport funding settlement, Sadiq Khan said this week.
Green Party London Assembly member Caroline Russell asked Sadiq Khan for an update on the Rotherhithe ferry project at Mayor's Question Time on Thursday.
Mr Khan replied that the ferry proposal "will be part of the negotiations that we have with the DfT [Department for Transport], which will be tough negotiations.
"I'm not going to pretend that the Government has not been very difficult in relation to the monies that they give to London going forward."
Just before lockdown, Sadiq Khan was asked about the Rotherhithe to Canary Wharf ferry at the 11 March People's Question Time event. He said that it was "full steam ahead" for the electric ferry proposal.
In the three months since the Mayor made those remarks, Transport for London's finances have collapsed as a result of the COVID-19 crisis.
Earlier this year TfL published a list of future contract opportunities that revealed that it expected to award the contract for "detailed design, build, supply and performance" of the Rotherhithe to Canary Wharf ferry in March 2021.
For the first time, TfL put a cost on the proposal, categorising the contract value as being above £50 million.
This compares to a cost of more than £400 million for a bridge across the river linking Rotherhithe with the Isle of Dogs.