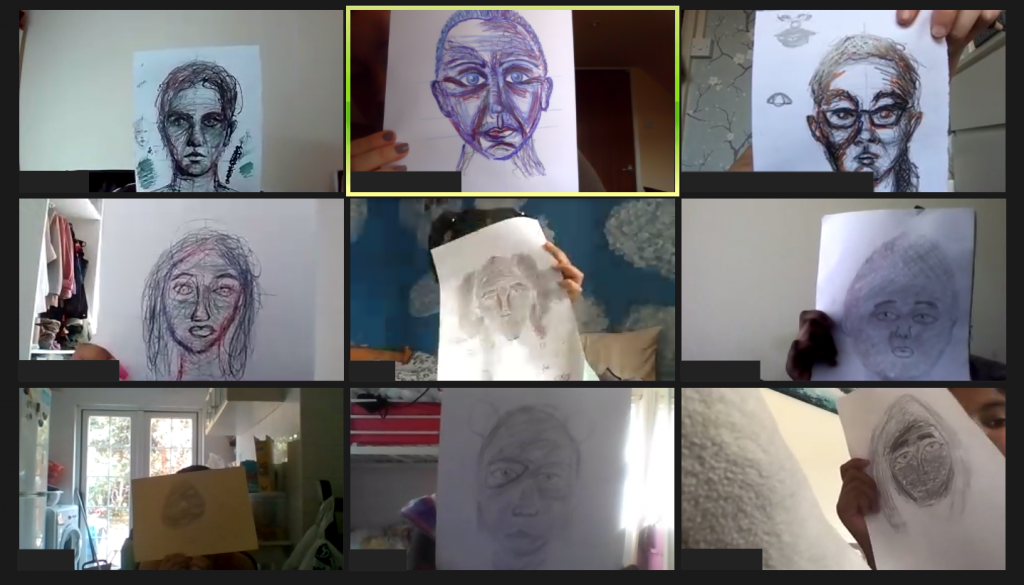 A number of young carers in Southwark, aged between eight and 16, have taken part in an online multi-arts project over the past few months.
The art:space project was developed by creative arts charity, Create, and supported by British Land, investor and developer of the 53 acre Canada Water masterplan, which includes Surrey Quays Shopping Centre.
With many young carers in Southwark, and across the UK, faced with increased pressures and hours due to Covid-19 this year, the interactive project aimed to help alleviate feelings of loneliness and offer young carers time away from their caring responsibilities.
Recent research from Carers Trust found that 69% of young carers are feeling less connected to others since the pandemic, while 31% reported a weekly increase of 30 hours or more in the time spent caring.
The art:space project explored three different art forms including drama, visual art and music, and took place virtually for the first time. Activities encouraged the young carers to develop a variety of interconnected artistic and technical skills, while also boosting their self-esteem and wellbeing, and reducing their sense of isolation.
Around 20 young carers from Southwark took part this summer. All were members of Imago, a local charity that provides support services to young carers in Southwark, based in the shopping centre at Surrey Quays.
The project has been run in conjunction with Surrey Quays since 2013, and this digital pilot ensured that local young carers could still participate at a time when needs were likely to be even greater.
Ian Moore, Centre Manager of Surrey Quays at British Land, said: "We have built a great relationship with both Create and Imago over the years, which has helped hundreds of local young carers take a break from their caring responsibilities through the arts. This year was no different and we enjoyed bringing even more young carers on board, especially at a time when interacting with others and supporting those in our local communities has never been so important."
Nicky Goulder, Founding Chief Executive of arts charity Create said: "We love working with British Land on the art:space project. This creative project has been especially important this year, when the pandemic has made the lives of young carers across the UK even tougher. By reaching these young carers in Southwark with the power of the creative arts, we were able to give them time and space to express themselves, meet other young carers, and boost their sense of wellbeing. It is vital that, together, we make our young carers feel valued and supported, as they deserve."