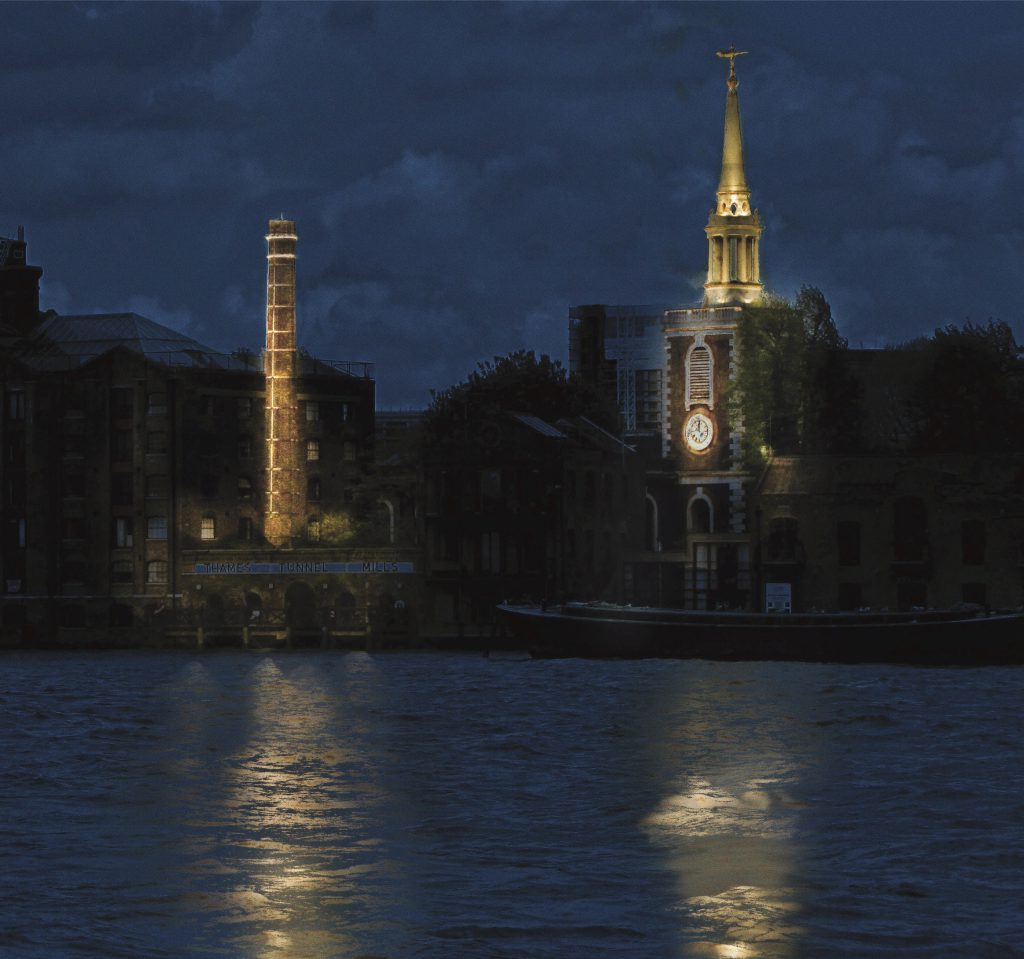 As a local business with its founding roots in Rotherhithe, Thames Clippers is supporting Rotherhithe Illuminated! – a community-led legacy lighting scheme – with a donation whilst also urging other local organisations and residents to donate if they can.
In commemoration of Rotherhithe's key role in the Mayflower story – Rotherhithe Illuminated! will shine a new light on this historic part of London, illuminating elements of five historic buildings.
When lit, the spire of St Mary's church and the chimneys of Thames Tunnel Mills and Brunel's Engine House will be visible from Tower Bridge, London Bridge and from across the river in Wapping.
People travelling along the river on-board Thames Clippers boats at night will be able to enjoy the installation, increasing community and cultural awareness.
2020 marks the 400th anniversary of the Mayflower's voyage to the new world. The Mayflower was captained by  local resident, Master Christopher Jones,  and Rotherhithe was also the ship's home port.
Whilst organisations like Thames Clippers and Port of London Authority (PLA) have already contributed significantly towards the £95,000 overall cost of the project, £35,000 is still needed to complete the project, for which a public JustGiving page has been set up.