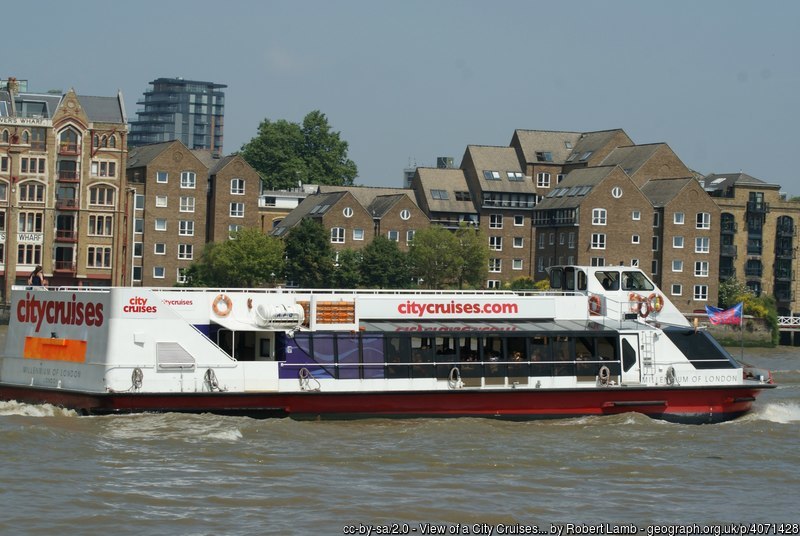 Thames tour boat firm City Cruises, which operates from Bermondsey's Cherry Garden Pier, has been sold to Chicago-based Hornblower Cruises & Events.
City Cruises was founded in 1985 and now has operations in York and at Poole Harbour in addition to its core Thames business.
"We are incredibly excited to acquire City Cruises, which we believe to be the best leisure cruise operator in Europe today," said Terry MacRae, CEO of Hornblower.
@We have long had the ambition to enter the European market, and it makes perfect sense to start our journey in one of the most iconic cities in the world.
"Under the expert stewardship of Gary and Rita Beckwith, City Cruises has earned an enviable reputation, and we are honoured to build on their legacy in 2020 and beyond."
Gary Beckwith OBE, City Cruises founder and CEO, said: "We believe the sale of City Cruises to Hornblower will take the brand to the next level of success.
"We have always been at the forefront of change and believe our growth and success over the years is testament to our commitment to embracing innovation, constantly investing in our vessels and our customer experiences, and our dedication to providing outstanding customer service every day of the year.
"We have been honoured to be at the helm of City Cruises and believe the business we started will further flourish and grow under Hornblower's ownership."
Hornblower Cruises & Events President, Kenneth Svendsen, leads the combined company. All staff will be retained, with founders Gary and Rita Beckwith assisting in the transition.