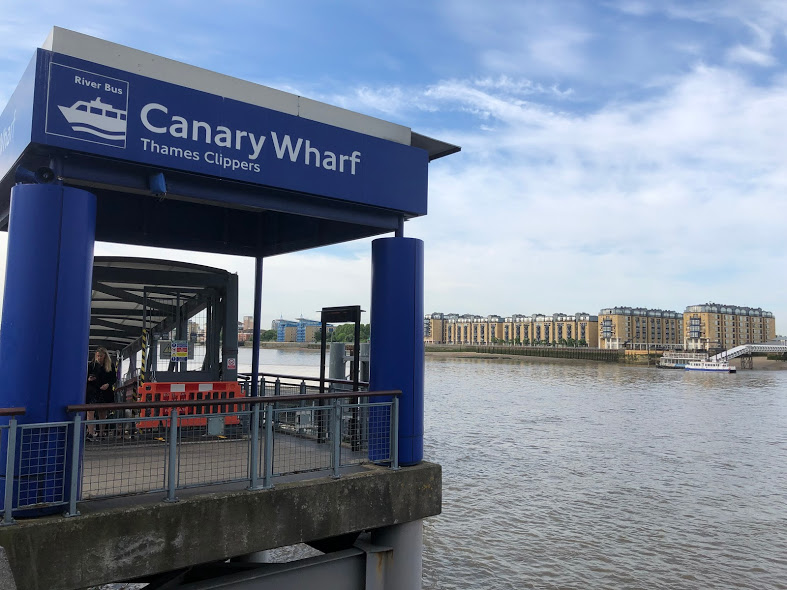 Mayor of London Sadiq Khan and Transport for London have halted work on the proposed walking and cycling bridge across the Thames at Rotherhithe after costs escalated.
Support for the bridge was included in Mr Khan's manifesto at the 2016 mayoral election but the project has now been dropped.
News of the policy change was revealed in a letter from Heidi Alexander, deputy mayor for transport, to Florence Eshalomi, chair of the London Assembly transport committee.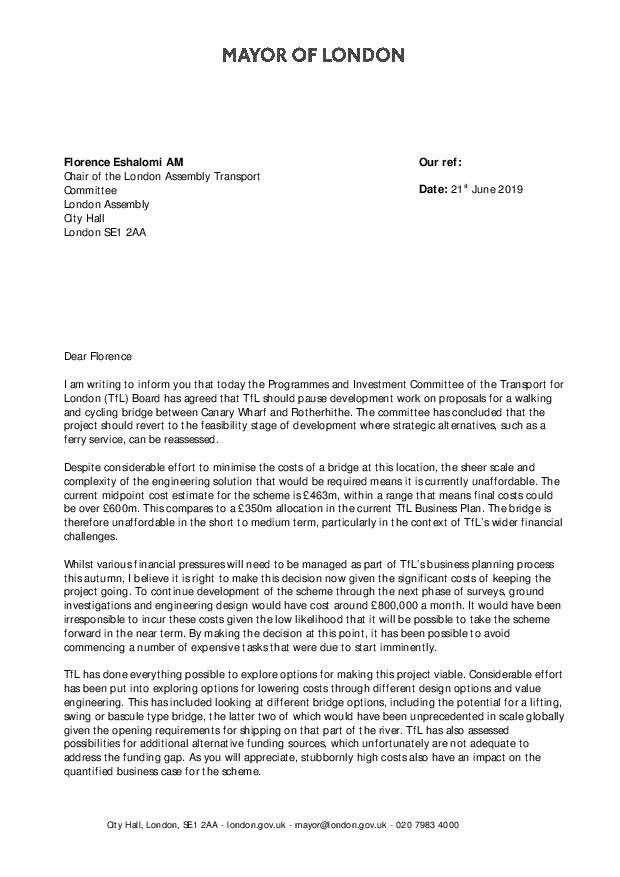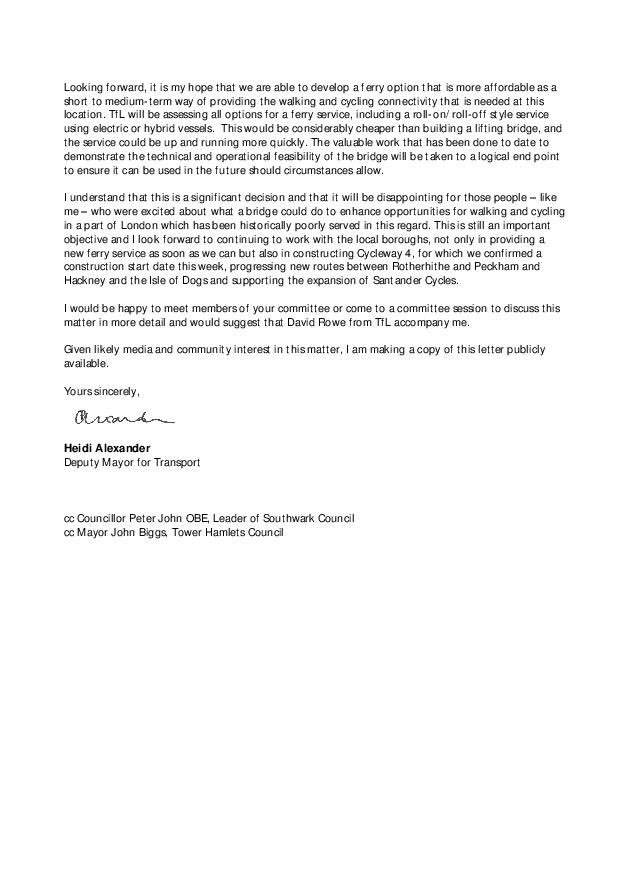 "While the Mayor is investing hundreds of millions of pounds enabling more walking and cycling in East London, the estimated cost of this project has now increased to around half a billion pounds," said a spokesman for the Mayor.
"TfL have used all of their expertise to try and lower the costs of a viable new bridge at this site, but it would now cost substantially more than the money allocated in the Business Plan. Pausing work is now the sensible and responsible thing to do to protect the London taxpayer.
"TfL are now exploring options for a new fast ferry at the site that can be used by cyclists and pedestrians, and we continue to use the record amounts being invested in Healthy Streets to make walking and cycling easier and safer across the capital."
Last month we reported that TfL was trying to cut the cost of the scheme.
Responding to the news, Florence Eshalomi AM said: "This announcement will be hugely disappointing for Southwark residents who have been enthusiastically supportive of TfL's plans for the crossing.
"With such a major infrastructure project now on hold, which would be vital to boosting our local economy and opening up our city's transport links to cyclists and pedestrians, I will be writing to TfL, alongside local councillors, to ask for answers on how the projected costs have risen so significantly.
"This a financial decision, so it must also be remembered that TfL have been placed in an incredibly difficult situation with the Government taking the reckless decision to remove £700 million a year on average from their budget. As result, TfL has now become one of the only transport authorities in the world not to receive a Government operational grant for day-to-day running costs".
Southwark Council leader Peter John tweeted: "We will be challenging TfL on this proposed decision and asking tough questions about why a Mayoral pledge can so easily be cast aside."