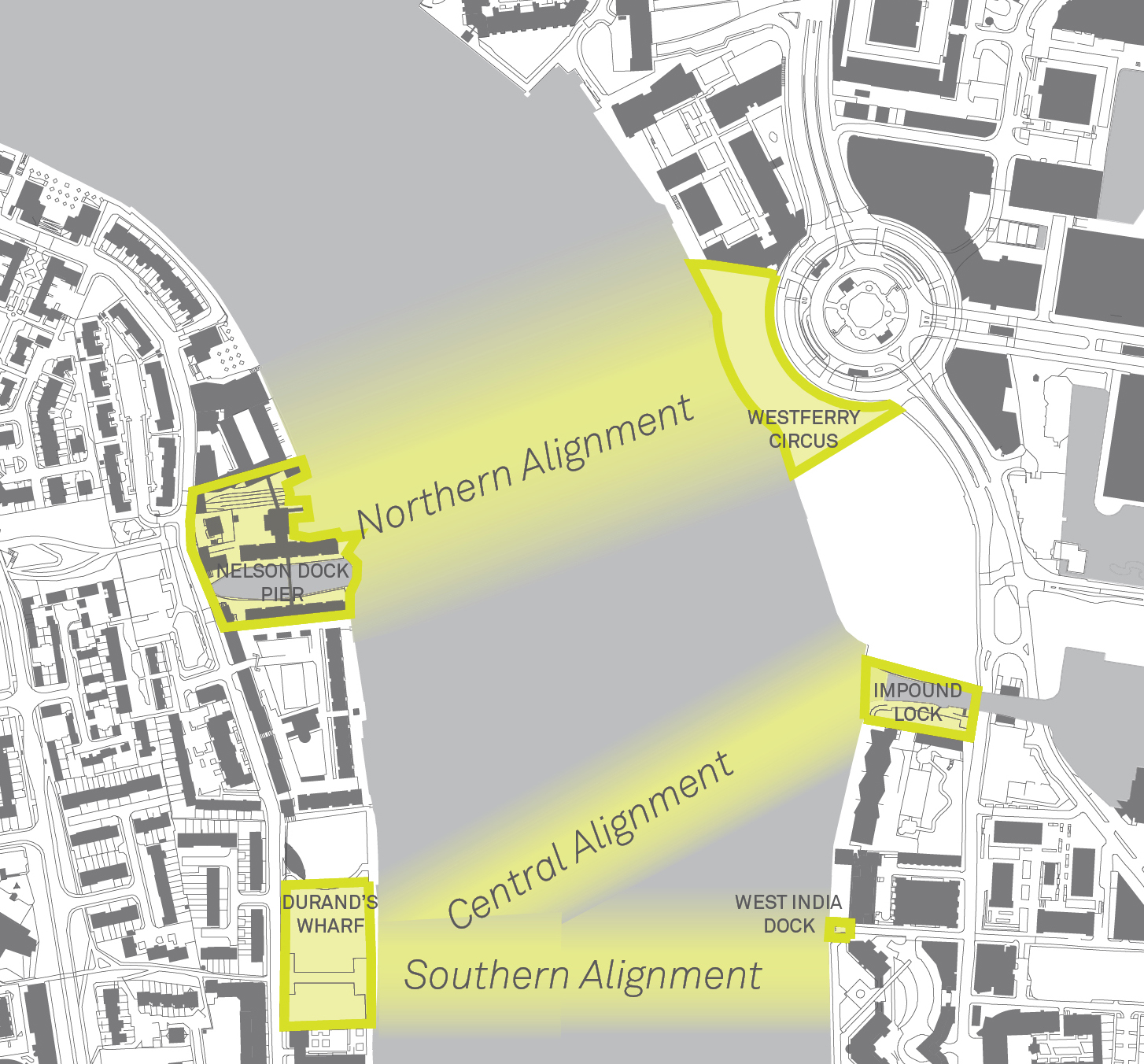 Transport for London has launched a public consultation on plans for a bridge for pedestrians and cyclists across the Thames from Rotherhithe to Canary Wharf.
Two possible landing points on the Rotherhithe side have been presented: Nelson Dock and Durand's Wharf.
TfL says: "Based on the studies that we have carried out so far, we propose a navigable bridge as our preferred option for a river crossing between Rotherhithe and Canary Wharf. Whilst there is a strong case for providing a river crossing, we do not wish to prevent the continued use of the River Thames for the transport of people and goods."
Val Shawcross, Deputy Mayor for Transport, said: "It's great news that we've started the formal process for a new walking and cycling crossing between Rotherhithe and Canary Wharf. This area of east London has seen huge growth in recent years, and our desire for a dedicated crossing for cyclists and pedestrians shows our real commitment to greener forms of transport across London.
"It will provide vital new connections to work, shopping and leisure facilities for thousands of local residents and provide a new route for commuters into Canary Wharf. We now want everyone to have their say before we outline further details of how we can make this ambition a reality."
Full details of the consultation – which runs till 8 January 2018 – can be found here.
TfL is holding public exhibitions in SE16 on Saturday 18 November and Thursday 23 November.