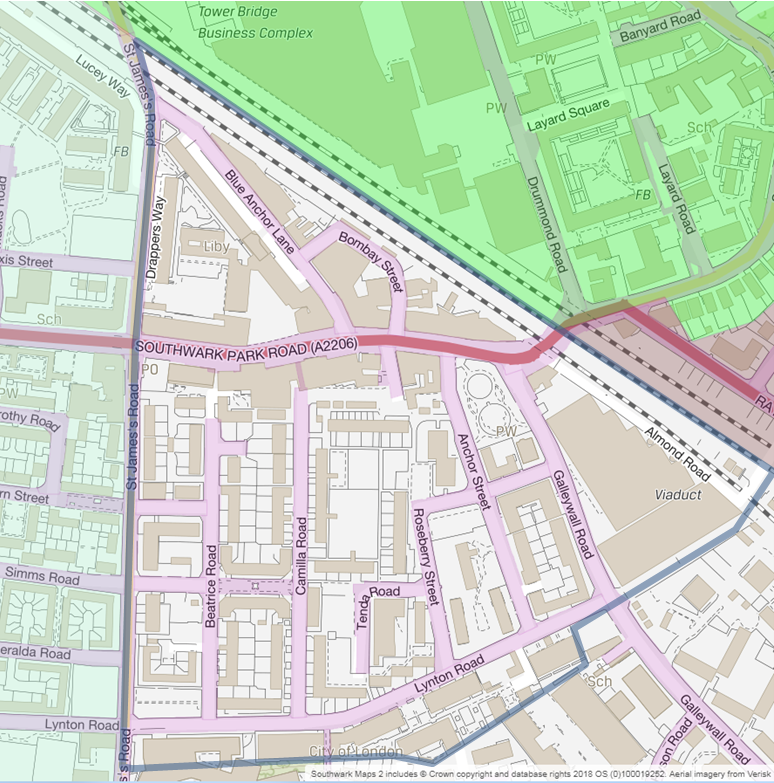 Residents and businesses have until Sunday 22 September to have their say on whether and how parking should be controlled in the streets around the Blue.
The consultation area stretches from the railway line in the north to the City of London Academy in the south, with its western border at St James's Road.
In its consultation document the council says:
"The council has received a number of requests for parking controls to be introduced in your area as well as a petition from residents south of The Blue.
"Local residents are finding it very hard to park near their homes or to exit and enter their drives which is causing significant stress and inconvenience.
"We have also had reports of businesses finding it hard to park in the area and of commuters taking up space that could be used by visitors.
"Off street parking at The Blue will be managed separately by the housing parking team alongside the Good Growth Fund.
"For the safety and convenience of local residents and businesses, the council would like to know whether you think parking could be improved in your area."
The council has an online survey which is open until Sunday 22 September