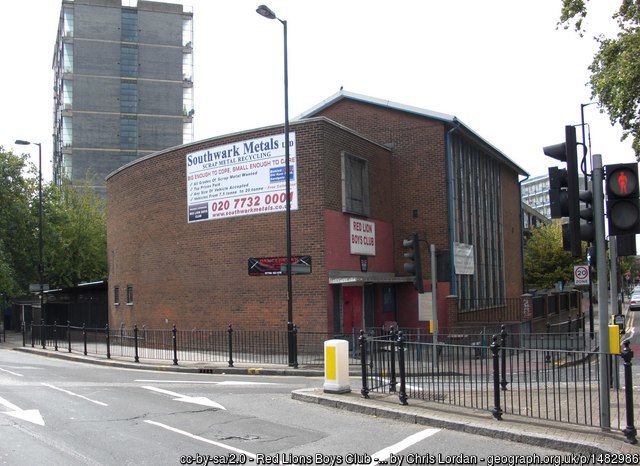 Southwark Council is to buy the former Red Lion Boys' Club in Hawkstone Road with the aim of developing new council homes on the site.
The now defunct boys' club occupied a building that was previously a church on a prominent site near Surrey Quays Station.
The council believes that around 150 new homes could be created in two-tower development if adajcent land already in council ownership is included in the scheme.
The purchase was approved at Southwark's cabinet last week, with Cllr Leo Pollak telling colleagues that the site has "really significant potential" for new council housing.
Cllr Pollak wrote: The former Red Lion Boys Club site not only creates an opportunity for significant numbers of new council homes but also creates the opportunity for the re-provision and expansion of the community hall for the benefit of the estate TRA as well as the wider community, which we will required as part of any brief for the site."
The council made a previous attempt to purchase the site in 2015 but its £2.5 million bid was not accepted.
According to the council's report on the proposed purchase, the site's registration as an asset of community value under Localism Act has lapsed.