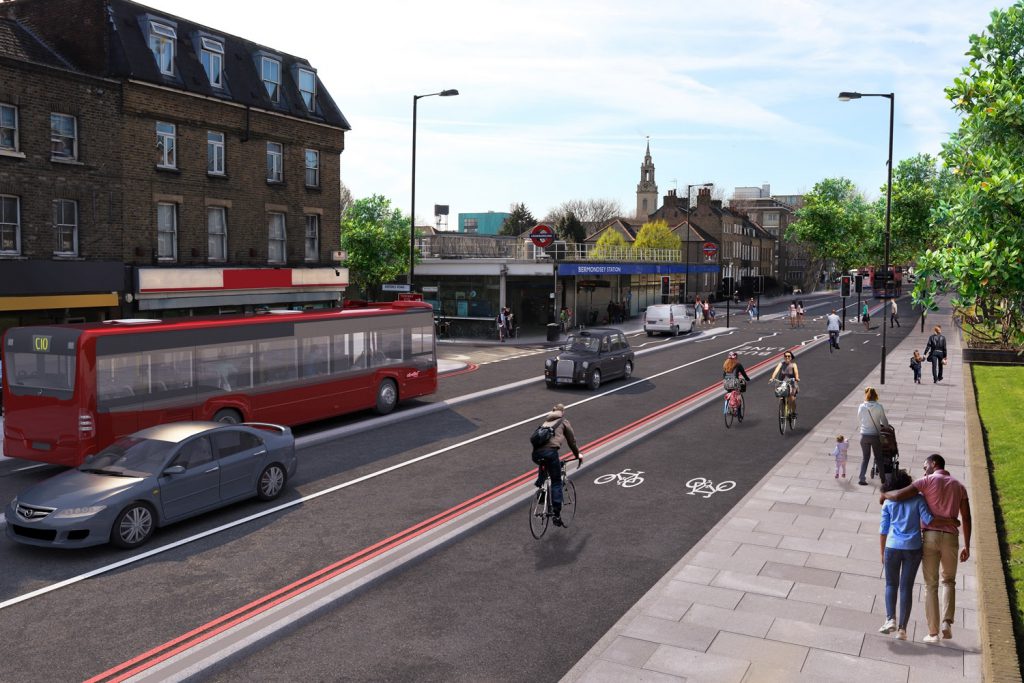 Transport for London has announced that work will begin on 5 July on the construction of the £54 million cycleway between Tower Bridge and Greenwich via Jamaica Road.
Work is starting on the first section of Cycleway 4 between Tower Bridge and Rotherhithe Roundabout and includes new pedestrian crossings along Tooley Street and Jamaica Road and the overhaul of the Rotherhithe roundabout.
"I'm delighted that work is about to begin on this major new cycle route in south-east London," said Mayor of London Sadiq Khan.
"High-quality segregated cycle routes greatly increase the numbers of people who feel confident cycling on our streets and with new pedestrian crossings along the route, road danger will be substantially reduced for thousands of pedestrians too.
"Boroughs like Southwark, Lewisham and Greenwich really understand the huge benefits of investing in high-quality walking and cycling infrastructure. With record investment from TfL we will continue to work with boroughs who share our vision to tackle London's inactivity crisis, reduce road danger, and get more people out of their cars and into cleaner greener forms of transport."
Cllr Richard Livingstone, Southwark's cabinet member for environment, transport and the climate emergency, said: "In Southwark we welcome this new addition to our growing network of cycleways.
"I hope that the introduction of segregated bike lanes and improved junctions will encourage even more people to get on their bikes and help to improve their health and happiness, and all of our air quality."
Public consultation on the Lower Road section of the route is expected this summer.