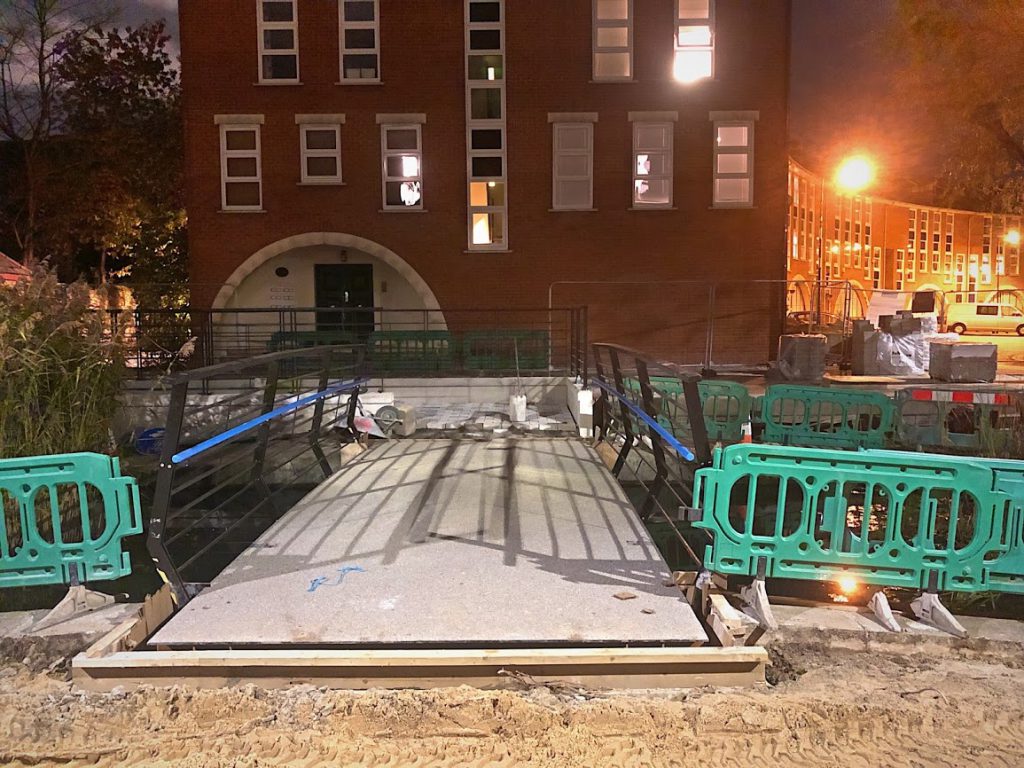 The bridge across Albion Channel near Brass Talley Alley was replaced a few weeks ago as part of works to upgrade the cycle route for Cycleway / Quietway 14.
But the new bridge – installed at a cost of £115,000 – isn't to everyone's taste, with the 'offensive' blue handrail drawing particular disapproval.
So far 11 people have signed a petition to Southwark Council calling for the handrail to be repainted:
The consensus among the residents in the area is that the new bridge does not suit the style of the canal and the surrounding buildings at all. The most offensive feature — and easiest to remedy — is the blue railing. The blue is at odds with the colours of all surrounding buildings and should be changed.