The Canada Estate has been chosen as one of the testbeds for Southwark's new 'Great Estates' programme.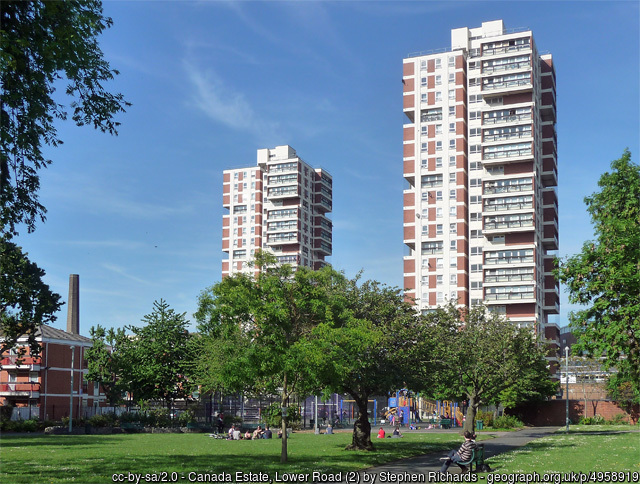 Seven estates have been chosen to pilot 'estate improvement plans' by Cllr Leo Pollak, cabinet member for social regeneration, great estates and new council homes.
The council's Great Estates programme stems from a pledge in Southwark Labour's 2018 manifesto to "launch a Great Estates Guarantee so that every estate is clean, safe and cared for and residents have the tools to garden and improve their estate".
The Canada Estate will share £970,000 funding with six other estates across the borough.
"Residents have raised concerns regarding crime and anti-social behaviour, in particular robberies and mobile phone theft nearby the train station," according to the report prepared for Cllr Pollak by service development manager Sharon Miller.
There is an ASB hotspot in the middle of the estate, where there is a low level concrete structure. This area would benefit from some re-designing/redevelopment.
"Through the consultation process residents have suggested the following improvement areas should be considered: improved estate signage; re-painting and redecoration works to blocks and communal areas; improved estate cleaning; to create a space to use as a garden to grow vegetables; and new fencing around Edmonton Court.
"The estate has also been approved to receive £6,710 TRSIG funding for an estate music project."