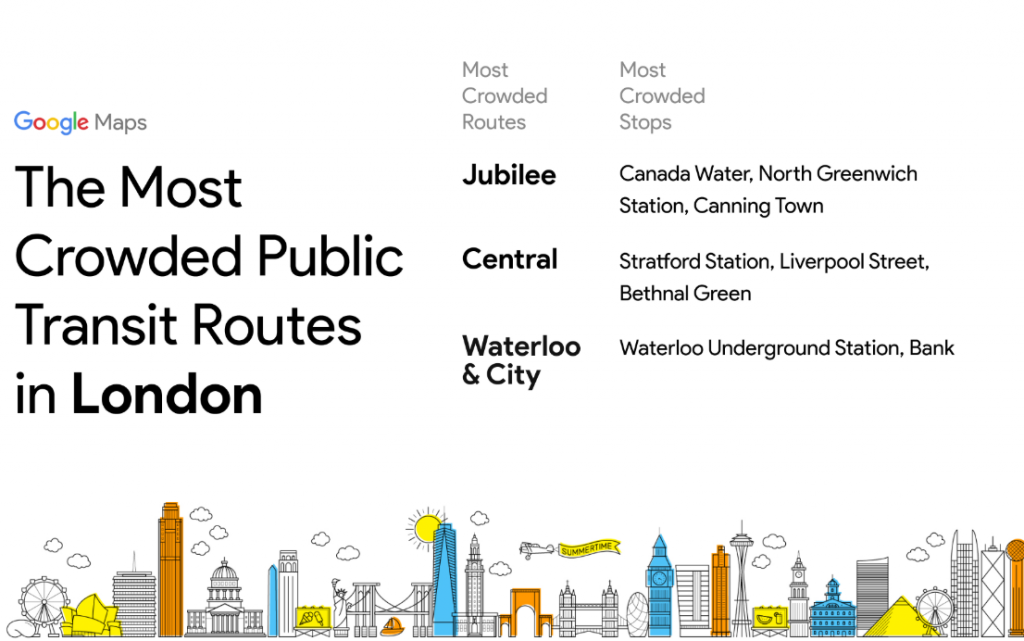 Google is adding 'crowdedness predictions' for public transport on its Maps apps … and the company says that Canada Water is one of London's most crowded stations and the Jubilee line is the most crowded line.
In a blog post Google explained: "Crowdedness predictions come from optional feedback directly from the people who use Google Maps. In fact, you may have received notifications asking about how crowded your subway, train, or bus ride was after navigating in transit mode. To learn more about how crowdedness levels vary around the world, we analyzed aggregated and anonymized reports of crowdedness from Google Maps users from October 2018 to June 2019 during peak commuting hours (6am – 10am), and identified which lines had the highest number of crowdedness reports. "
Mayor of London Sadiq Khan recently responded to concerns about the overcrowding at Canada Water, noting that the Elizabeth line could help free up capacity on the Jubilee line.
TfL is also bidding for Government funds to further upgrade the East London line – including a revamp for Surrey Quays Station – with a decision due in July.