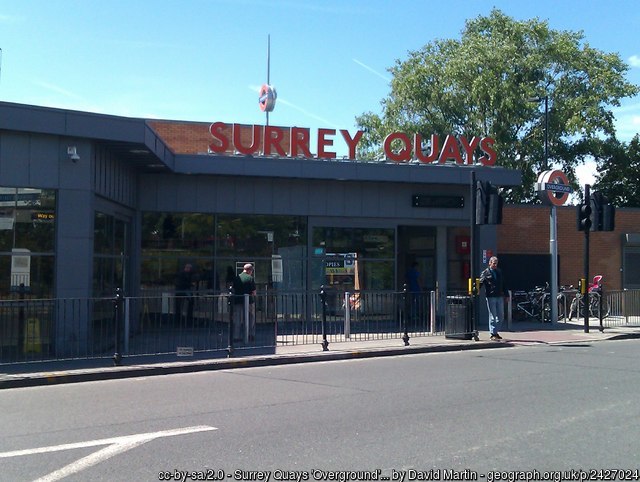 Transport for London has asked the Government to help fund a second entrance for Surrey Quays Station and extra facilities at Canada Water Bus Station to meet rising demand for public transport as the area is developed.
News of the funding bid came in London transport commissioner Mike Brown's regular report to the TfL board.
"We submitted a bid to the Housing Infrastructure Fund (HIF) on 3 December for various enhancements to the transport network to support the provision of around 14,000 new homes by 2031," wrote Mr Brown.
"The enhancements included in the bid were as follows:
An increase in service frequencies on the East London line to 20 trains per hour
A second entrance at Surrey Quays station
A new station at Surrey Canal Road, between Queens Road Peckham and Surrey Quays
Additional facilities at Canada Water bus station, to enable the provision of a new bus route serving the Convoys Wharf development
"These enhancements will support the major developments proposed at Canada Water, New Bermondsey and Convoys Wharf, delivering mixed-use development that supports key Mayoral objectives.
"A decision on funding for the bid is expected from central government during 2019. "
Last summer TfL set out its initial view on the transport implications of the Canada Water masterplan.