The Sketchbook Project
Friday 12 October 2012

-

Friday 19 October 2012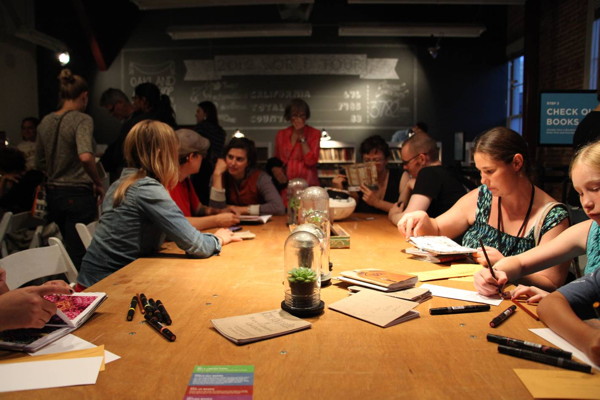 The free travelling exhibition features over 1,600 sketchbooks from artists from all walks of life including working artists, full-time parents, busy professionals, students. The tour comes to Southwark after a series of stops at art spaces across the US including Chicago, Los Angeles and Portland.
The exhibition is open 4pm-8pm.
"The contributors' sketchbooks showcase true creativeness and we hope that it will inspire Southwark's community to start filling up their own sketchbooks," said Cllr Veronica Ward, cabinet member for culture and leisure.
Steven Peterman from The Sketchbook Project said: "We are so excited to be bringing The Sketchbook Project on it's first overseas adventure. We couldn't think of a better venue then the Canada Water Cultural Space. We will be bringing 1,640 sketchbooks from the collection. We hope this will inspire the community to get their own sketchbooks for the project! We encourage all to come out to this interactive exhibition."
The evolving library is organised by Brooklyn based Art House and contains a total of 22,000 artists' sketchbooks contributed by individuals from over 135 countries. Since 2007, the small team has organized several large-scale touring exhibitions, interacted with more than 70,000 artists of all types, and received submissions from more than 135 countries on six continents.
Related Events