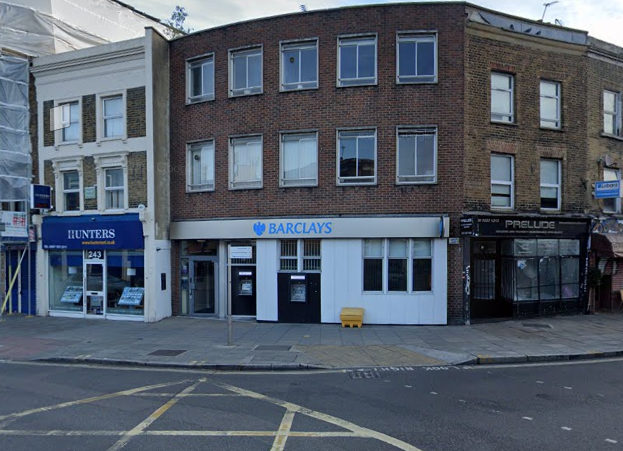 Barclays Bank's Rotherhithe Surrey Quays branch will close on Wednesday 6 January 2021, the bank has announced.
According to the bank's report on the proposed closure, only 72 customers use the branch exclusively for their banking (ie do not also bank online or by phone).
Before the COVID-19 crisis, the number of counter transactions had dropped by 30 per cent in two years.
Customers will be directed to the branches in Tower Bridge Road (1.8 miles away) or Borough High Street (2.3 miles from Plough Way) instead.
Neil Coyle MP tweeted about his meeting with bank officials: