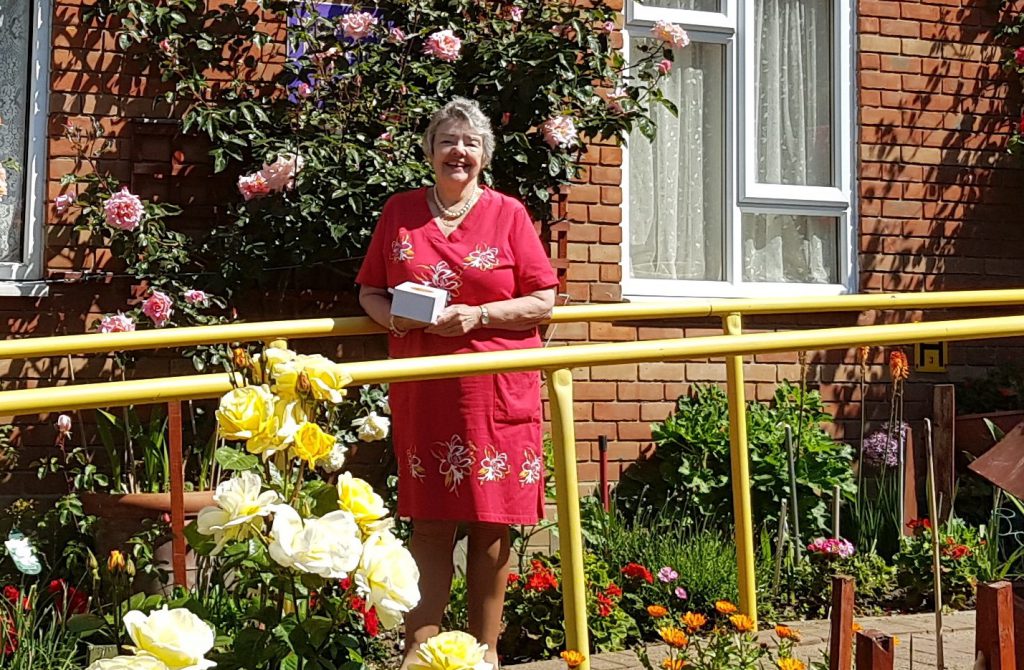 Mobile network O2 is expanding its partnership with charity Hubbub, with the aim to give 10,000 unused smartphones to vulnerable individuals in the most deprived areas of the UK.
The scheme was trialled earlier this year in Southwark, with more than 500 devices distributed to residents of the borough. SE16-based groups Bede and Time & Talents both took part in the trial.
The Community Calling campaign will see smartphones first distributed in the London Boroughs of Lambeth, Lewisham and Southwark – locations with high levels of inequality, poverty, exclusion and employment challenges.
A national rollout will then follow in Manchester, Bristol, Leeds, Swansea and Glasgow.
As part of the campaign, O2 will be donating 12 months of free connectivity to the beneficiaries, which will include unlimited minutes, unlimited texts and 6GB of data per month for a full year.
Katie and Jay attend Bede House in SE16 (a centre for adults with learning difficulties) for social reasons. However, due to the pandemic, their main social outlet in life is closed at the moment – which means that many of the people who visit Bede House are feeling lonely and disconnected.
The smartphones they received via Community Calling have enabled both Katie and Jay to stay in touch with the centre and their friends – they can access the centre's app, join daily virtual meetings and activities, and share photos with each other.
Mary is a single parent who, pre COVID-19, supported herself and her son by working as a cleaner. When the country went into lockdown in March 2020, she was unable to work and ineligible to claim benefits. Unemployed and at risk of homelessness, she was disconnected from the outside world and struggling to cope. Community Calling was the lifeline she needed – it provided her with a smartphone, which allowed her to apply for jobs. The next week she received a job offer and she now proudly works as a cashier at Surrey Quays Shopping Centre.
Mark Evans, Chief Executive of O2, said: "Connectivity has been vital to keeping the country running during the pandemic, but if you're unable to get online you're likely to miss out on a lot of support. We've already seen the positive impact Community Calling has had on vulnerable people in Southwark, so we're pleased to announce this expansion and tackle digital exclusion elsewhere across the country. We're determined to support the people who need it most."
Gavin Ellis, director and co-founder at Hubbub, said: "It's been heart-warming to see the positive impact receiving a smartphone through the Community Calling project has already had on so many people's lives. Being connected to loved ones and accessing essential services is easily taken for granted, but is still not a reality for too many people.
"We're looking forward to working with O2 to expand Community Calling to get more people connected and prevent unnecessary electrical waste. We're calling on individuals and businesses with spare smartphones to donate them to somebody who needs a device to stay connected at this difficult time."
Cllr Stephanie Cryan, Southwark cabinet member for jobs, culture and skills, said: "Digital isolation has never been more noticeable than during the Covid-19 pandemic. It is so important we support our most vulnerable residents to stay connected to loved ones and vital services during this time, and support them with the digital skills they need to access these services and support.
"We are pleased to be hosting a second round of the Community Calling project in Southwark. This project has already supported hundreds of people in Southwark to stay connected. It is important we build on this innovative programme and deliver even more vital support to those most in need in our communities.
"So, if you are a Southwark resident or business with some old tech gathering dust in a draw, please consider how this unused device could benefit someone who needs it in your community. Help us achieve our aim of enduring all residents have the digital tools they need to live and work in a digitally inclusive borough.
Anyone in the UK can get involved by donating unused smartphones. It's easy to sign up online – you'll receive a free-post donation box to post your old and workable smartphone, to be refurbished by trusted partner Reconome. It will be data-wiped, sanitised and redistributed with user guides and PAYG SIM cards.
Alternatively, those who don't have an old smartphone can choose to donate the cost of one month's top-up for the beneficiaries by visiting hubbub.org.uk/donate-data-to-community-calling-resources.
O2 and Hubbub are also encouraging businesses to support the campaign by organising bulk device donations, or providing collection boxes in their offices (where appropriate).
If you'd like to support the campaign and donate your old smartphones to Community Calling, visit http://www.hubbub.org.uk/communitycalling/ for more details.