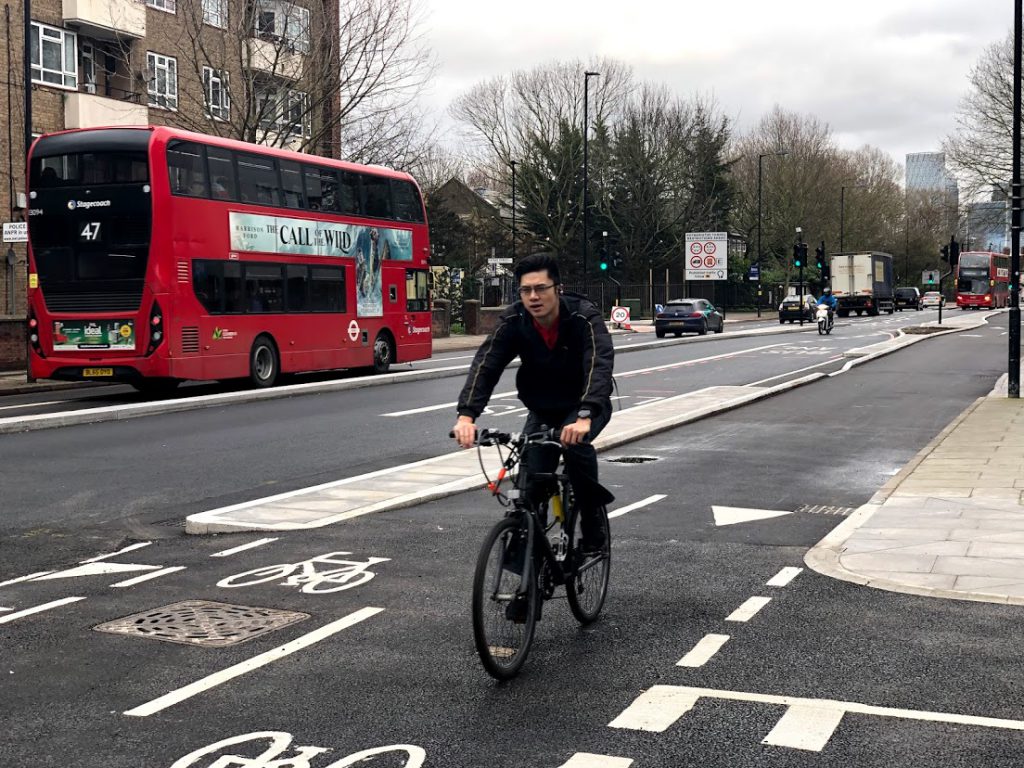 The first section of Cycleway 4 on Jamaica Road – between Southwark Park Road and the Rotherhithe Tunnel roundabout – has now opened.
Work on the £54 million scheme began in July last year.
London walking and cycling commissioner Will Norman and Southwark cabinet member Richard Livingstone dropped by to inspect the new cycle track on Tuesday.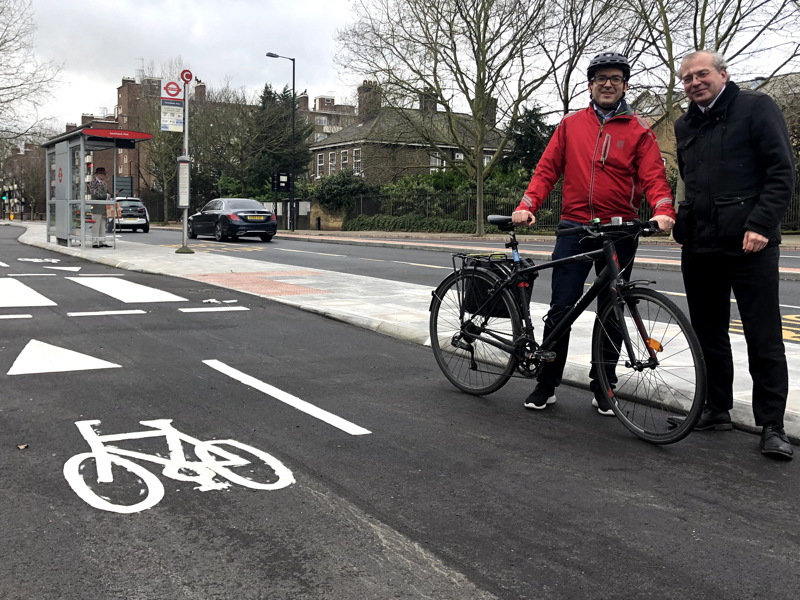 Cllr Richard Livingstone, cabinet member for environment, transport and the climate emergency, said: "We've worked closely with TfL on this and the roundabout's new, wider pavements, which will help pedestrians feel safer too.
"I hope that the new roundabout and the imminent completion of Cycleway 4 along Jamaica Road and Tooley Street, will encourage people to take to Southwark's streets, both on foot and by bike."
Roadworks continue on the remaining section of Cycleway 4 along Tooley Street and Jamaica Road.
A decision on the 'Rotherhithe Movement Plan' – including the Lower Road section of Cycleway 4 – is expected to be made by Southwark Council's cabinet this summer.
Five new cycle hire docking stations are to be installed along Cycleway 4, bringing Santander Cycles to SE16 for the first time.