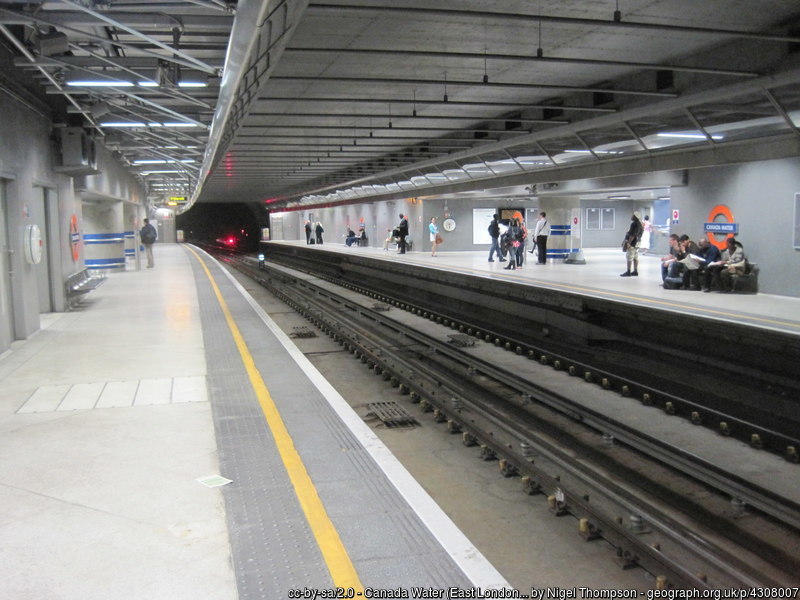 Transport for London says it has adjusted the information on connection times between Jubilee line and London Overground trains at Canada Water displayed in its journey planner using anonymised wifi data gathered from passengers' phones.
TfL has implemented the first improvements for customers following the start of collection of WiFi connection data earlier this year.
The 2.7 billion pieces of depersonalised data that have been analysed so far have allowed TfL to update Journey Planner to more accurately reflect the time it takes to travel through stations.
By collecting the data TfL claims that it has gained a greater understanding of the routes people take across the network, where they interchange and how long people may have to wait at certain points along their journey due to crowding or maintenance work.
At major interchange stations like Canada Water, the time to interchange between lines has been adjusted to better reflect busy times.
Historically, TfL has relied on customer surveys to understand the flow of movement through a station.
Using depersonalised WiFi data provides a more accurate understanding of how people interchange throughout the day.
The data collection, which began on 8 July 2019, is harnessing existing Wi-Fi connection data from more than 260 Wi-Fi enabled London Underground stations.  All data collected by TfL is automatically depersonalised to ensure that it is not possible to identify any individual, and no browsing or historical data is collected from any devices.
Lauren Sager Weinstein, Chief Data Officer at Transport for London, said: "Our lives are now more data-rich than they have ever been and therefore we are working to use this data to allow our customers to better plan their journeys and find the best routes across our network. These changes to our online Journey Planner using depersonalised Wi-Fi data collection is just the start of wider improvements we are hoping to introduce which will provide better information to our customers and help us plan and operate our transport network more effectively for all. As we do this, we take our customers' privacy extremely seriously. It is fundamental to our data approach and we do not identify any individuals from the Wi-Fi data collected."