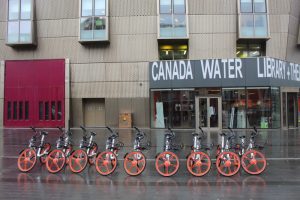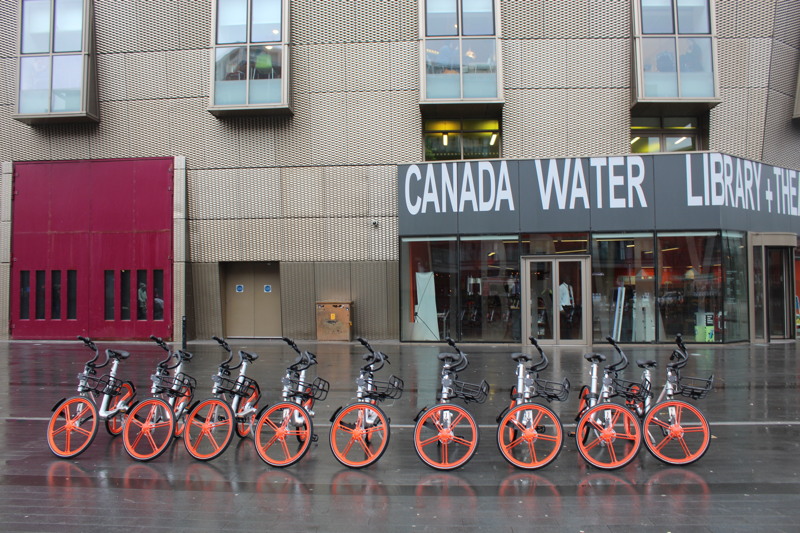 Three months after it launched in Southwark, dockless cycle hire firm Mobike has redrawn its coverage map to exclude Greenland Dock and South Dock, with users risking a £10 surcharge if they park a bike beyond the invisible boundary line.
Formerly available across the whole of the borough of Southwark, Mobike has also withdrawn its service from much of Camberwell, Peckham and Dulwich.
The company has given details of the changes in a blog post.
Mobike has also recently hiked its prices, with pay-as-you go use now charged in 20 minute units instead of 30.