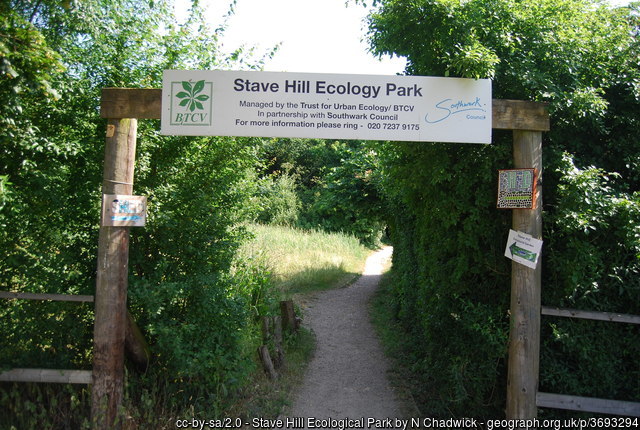 Police investigating a robbery in the Stave Hill Ecology Park have made an arrest.
The 22-year-old man was arrested on suspicion of robbery in the early hours of Thursday 7 June. He was taken into custody at a south London police station and later bailed pending further enquiries to a date in late June.
The arrest follows an incident that occurred at around 11.25 on Friday 1 June near the Trust for Urban Ecology building in the park.
Two women, aged 37 and 40, were walking with their children through the park when they were robbed of their phones at knifepoint by two males. During the incident one of the women was stabbed in the hand.
A man, aged 49, who came to the assistance of the victims, also received a stab injury.
The two males suspects fled on foot through the woods following the incident.
The two injured people were taken to hospital for treatment and have since been discharged.
"This was a shocking and brazen attack in broad daylight which resulted in two people receiving stab injuries and a number of children being terrified," said Inspector Owen Pyle, who is in charge of neighbourhood policing in Southwark.
"While we have made an arrest, our work remains ongoing to ensure those responsible for this abhorrent crime are brought to justice.
"There will be increased police patrols of the area over the next few weeks in the run up to the summer holidays, particularly around school start and finish times, to reassure residents and deal with any issues.
"I would urge the community to report all incidents or suspicious behaviour to police; even if the information seems insignificant, it may be the final piece of the jigsaw puzzle for us."
Anyone with information about this incident is asked to call Southwark Police on 101 quoting ref: 2786/1Jun. Alternatively, contact Crimestoppers on 0800 555 111.
Local residents concerned about recent apparent increases in crime and antisocial behaviour in SE16 have organised the Canada Water Reclaim March on Sunday 24 June, starting at Stave Hill.