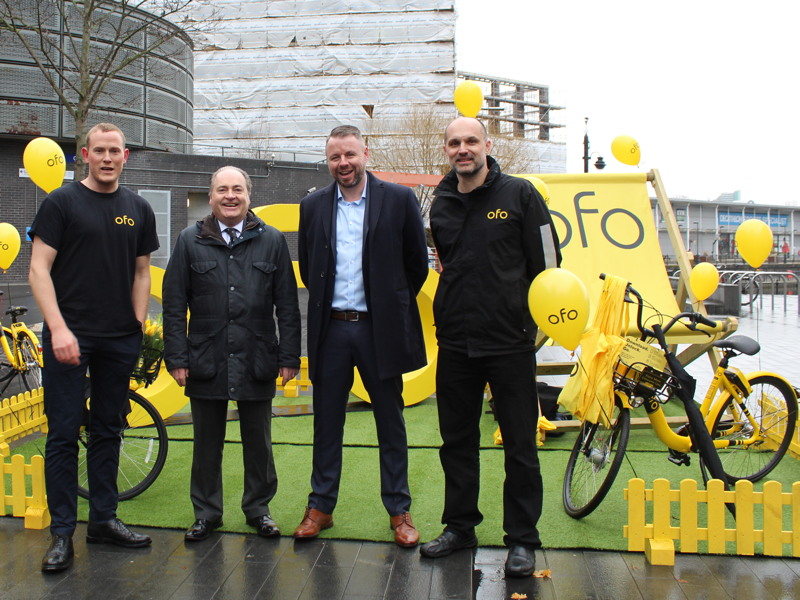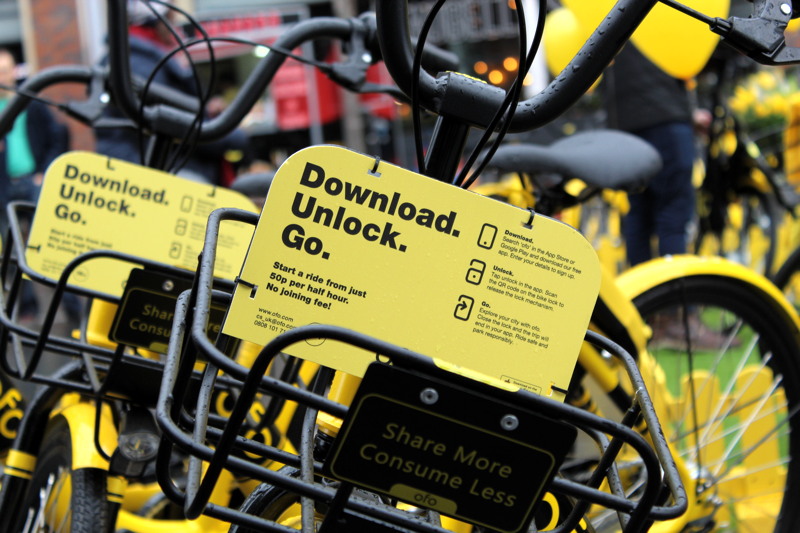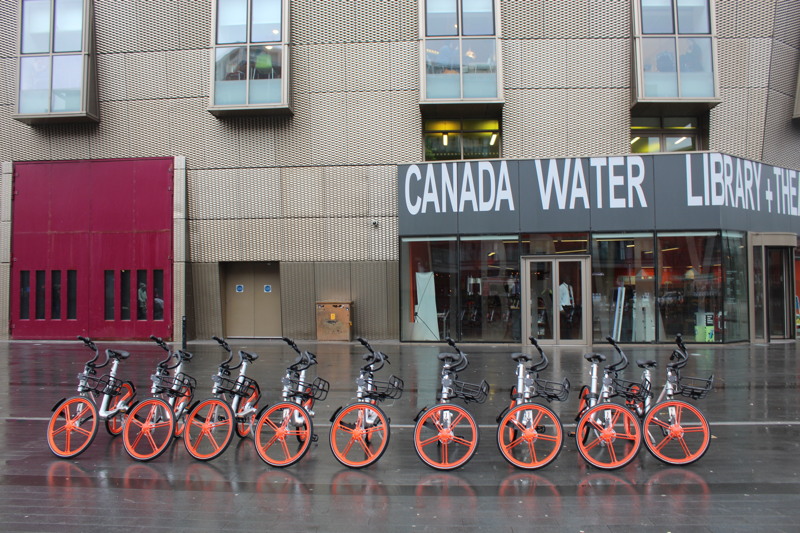 350 new bicycles for hire have appeared on the streets of Southwark this week, with many of them in SE16.
Unlike TfL's Santander Cycles (aka 'Boris bikes'), Mobike and ofo bikes can be hired and parked anywhere, not just at designated docking stations.
Although Mobike and ofo bikes operate across the borough, the initial launch has been focussed on Rotherhithe and Camberwell, two areas beyond the reach of the Santander Cycles scheme.
The two rival firms joined forces for a launch event in Deal Porter Square at Canada Water on Monday morning.
Mobike has brought 150 bikes to Southwark whilst ofo has launched with 200 bikes. Both firms charge 50p for half an hour's use. Bikes can be unlocked using iOS and Android apps.
Southwark Labour's 2014 manifesto included a pledge to "work with the Mayor to extend Bike
Hire across the borough" and this latest initiative comes less than two months before the next local elections.
Oddly, the council's own performance report for 2014/15 to 2017/18 – approved by cabinet this week – says that "We continue to work with TfL and other partners to extend the bike hire scheme to more parts of Southwark, with plans to extend the scheme from Rotherhithe to Peckham announced this year."
However, no announcement of any TfL-backed bike hire expansion in Southwark has yet been made.
We asked Cllr Ian Wingfield – Southwark's cabinet member for environment and the public realm – whether the council had given up on bringing Santander Cycles to SE16 at Monday's launch event. Hear his answer here: