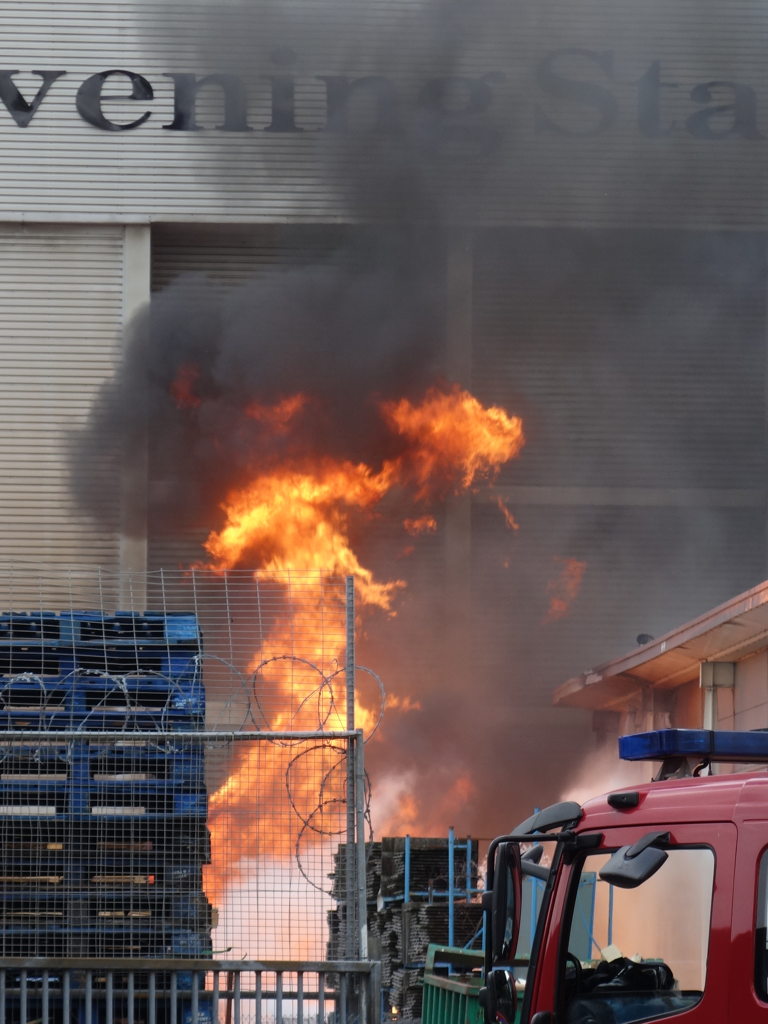 Eight fire engines and 58 firefighters and officers tackled a fire at the rear of the What!!! Stores shop on Surrey Quays Road on Wednesday lunchtime.
According to the London Fire Brigade, three gas cylinders are believed to have exploded and there are reports of more cylinders involved in the blaze. There are no reports of any injures at this stage.
Firefighters from East Greenwich, Dockhead, Old Kent Road, Deptford, Peckham, Whitechapel, New Cross and  Lewisham fire stations were sent to the scene.
The smoke was visible from a large part of south-east and central London.
Surrey Quays Road and Canada Street were shut to traffic.
What!!! Stores is the discount hardware shop next to the former Harmsworth Quays printing works.