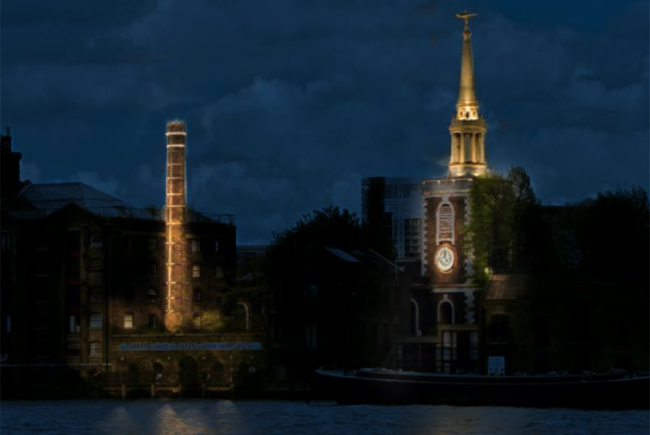 Locals are being invited to contribute to a crowdfund appeal for a project that could see some of Rotherhithe's most significant buildings lit up at night to acknowledge the area's role in the story of the Mayflower in the run-up to the 400th anniversary commemorations in 2020.
The scheme has been devised by local resident Clare Armstrong and the crowdfunder has been launched by the What's on in Rotherhithe Group (WORG).
So far, 60 backers have pledged £1,811 towards a £33,770 target.
The minimum pledge is £2 and you will only be charged if the target is reached by 17 December.
The project has already been endorsed by London Assembly member Caroline Pidgeon and from Diane Gorvin, the artist responsible for the Salter statues on the riverside.