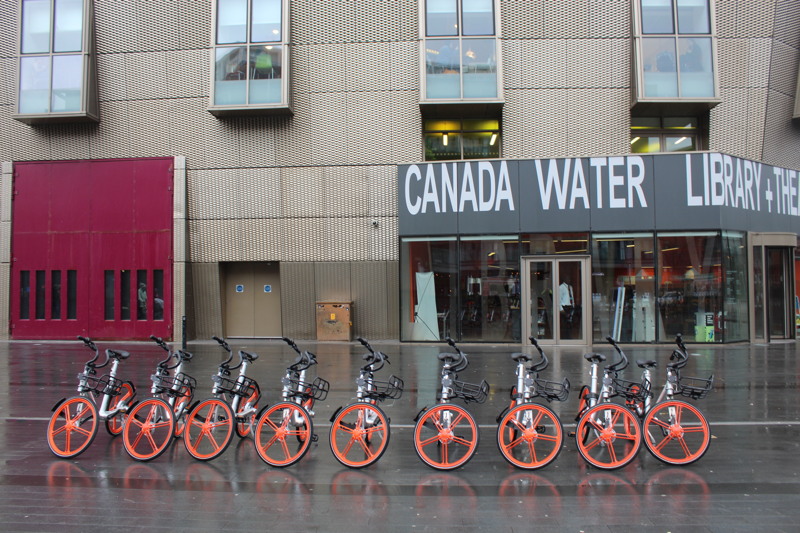 Six months after dockless cycle hire was introduced in Rotherhithe and Bermondsey, one of the two operators has withdrawn from the borough of Southwark.
Mobike (whose bikes have orange wheels) received a lot of publicity for its decision to cease operations in  Manchester, but at the same time it drastically reduced its London operating area, withdrawing from Southwark entirely, leaving its central London zone covering parts of Camden and Islington.
Rival firm Ofo (yellow bikes) continues to serve the whole borough of Southwark.
Plans to bring Santander Cycles to SE16 are still on the agenda but no agreement has been reached between TfL and Southwark Council over funding.