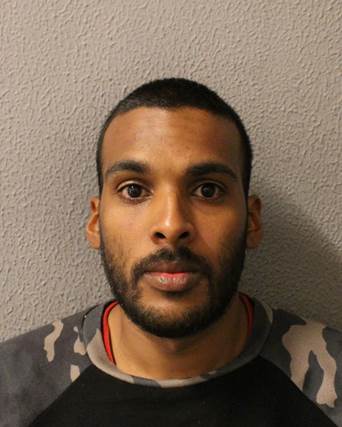 A violent man who sexually assaulted a woman, before assaulting a member of TfL staff at Canada Water station, has been jailed.
28-year-old Courtney Mahamedally from Islington before City of London Magistrates' Court on 2 July after pleading guilty to sexual assault and one count of common assault.
Shortly before 2.30am on 6 January this year, the victim, a 19-year-old woman, was on the London Overground platform at Canada Water station, waiting for a train. Mahamedally then approached the victim on the platform, jumping at her and grabbing her around the waist.
The victim and defendant then struggled, with Mahamedally shouting "you're not going anywhere".
Meanwhile, staff watching CCTV contacted the police and went to assist the victim. As police responded, staff intervened, during which a member of staff was punched in the face by the defendant.
Mahamedally was arrested at the scene and taken to custody.
He was handed a six month prison sentence for the sexual offence and a 12 week prison sentence for common assault, to run concurrently. He was also ordered to pay £500 compensation, £115 to victim services and costs of £300, he will also be on the sexual offences register for seven years.
DC Helen Parsfield from British Transport Police, said: "Mahamedally initially pleaded not guilty, but when he was presented with the overwhelming evidence, he later admitted the charges. I'm grateful to the members of staff who went to assist the victim during what must have been a frightening experience.
"Unwanted sexual behaviour on the London Underground network will never be tolerated.  I'd like to thank the victim for helping us bring this violent man to justice, he'll now spend six months behind bars and seven years on the sex offenders register."
Siwan Hayward, TfL's Head of Transport Policing, said: "Everyone has the right to travel without fear or intimidation and alongside the police we will eradicate unwanted sexual behaviour from public transport in London. This case sends a clear message to all potential offenders that they will be caught and brought to justice for their disgusting crimes, as well as showing that violence and abuse towards our staff will not be tolerated and offenders will be prosecuted. TfL works closely with the police day and night to ensure the safety of our customers."