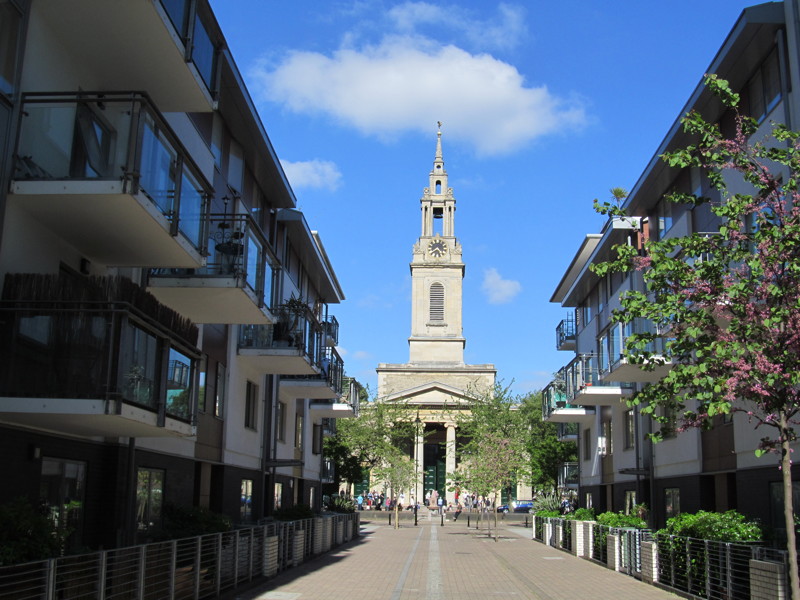 The church of St James's Bermondsey has announced that stonework repairs on the tower will soon begin as scaffolding is erected to the very top.
The works are funded by £232,700 from the Heritage Lottery Fund, together with a contribution of £57,000 from the Parochial Church Council of St James's. The work is due to be finished by mid September.
The work will include much-needed repair to the tower and portico stonework, to the clock face and bell, and to the golden dragon weather vane.
Two open days will be arranged for members of the public to inspect the work, and  to see the famous Bermondsey dragon at close hand.
This will form part of a continuing programme of increasing and improving public access to this landmark  grade II* listed building at the heart of Bermondsey.
Last year St James's was added to the Heritage at Risk register.