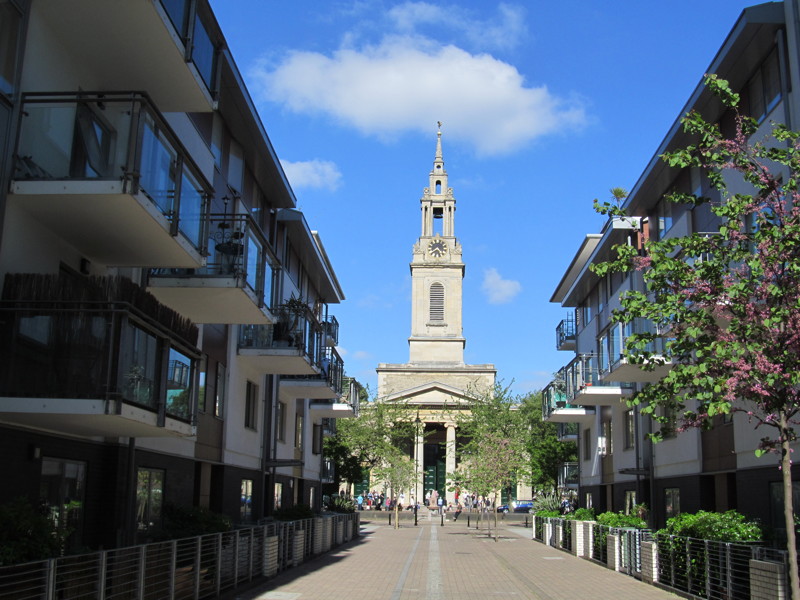 St James's Church in Bermondsey has been added to Historic England's 'Heritage at Risk' register.
The entry on the register says:
"St James's church was designed in the neoclassical style by James Savage and completed in 1829. The body of the church is in stock brick while the portico, spire and window dressings are in Bath stone. The plan is rectangular. The aisles were closed off in 1965 for rented income to save the church from closure. The nave roof was recently repaired but the masonry is in poor condition with rusted cramps, cracks and eroded stonework. The church has applied to the Heritage Lottery Fund for a grant to repair the external masonry."
St James's – which is a grade II* listed building – recently celebrated the 50th anniversary of its reopening and renewal.