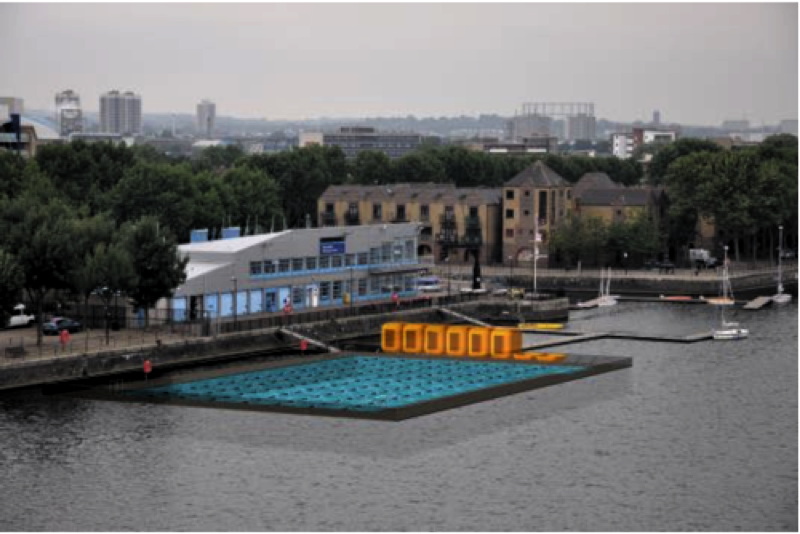 A proposal to install a floating swimming pool in Greenland Dock has been turned down by Southwark Council planning officers.
We first reported the scheme back in May.
The proposal was put forward by South Dock-based architect Adrian Priestman.
At a recent overview & scrutiny committee Cllr Mark Williams (cabinet member for regeneration and new homes) revealed that Mr Priestman's proposal did not have the support of the council administration.
The planning application attracted more than 50 objections and 20 letters in support.
This week officers used delegated powers to refuse the planning application, citing the lack of an ecological impact assessment, adding that "the council are not therefore in the position to fully assess the impact of the proposal on the Site of Importance of Nature Conservation that is Greenland Dock".