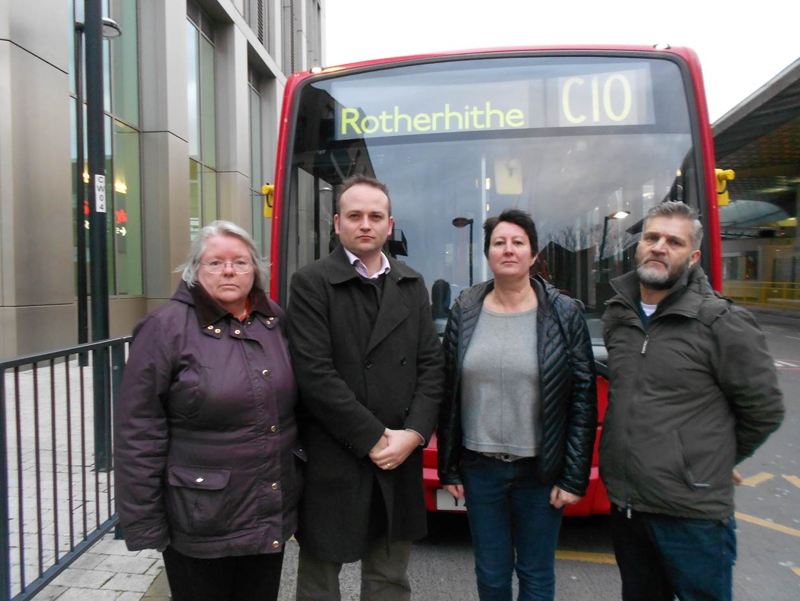 At last week's transport-themed community council meeting Rotherhithe councillor Stephanie Cryan launched a petition calling on Transport for London to improve the C10 bus service and reduce the number of buses turned round at the Rotherhithe Tunnel roundabout rather than covering the full route via Rotherhithe Street to Canada Water.
Last week TfL introduced a new timetable on the C10 to improve reliability. The number of vehicles required to run the service has been increased by one from 15 to 16.
Cllr Neil Coyle (Labour's prospective parliamentary candidate for Bermondsey & Old Southwark) said: "The C10 is the only bus that serves much of the Rotherhithe and Surrey Docks area, but several times every day the bus just gives up before it gets to Rotherhithe, and that just isn't good enough.
"Residents in this area deserve better, which is why we're calling on TfL to improve the service it provides. I would encourage residents in the area to add their voice to our campaign for better transport for Rotherhithe and Surrey Docks."