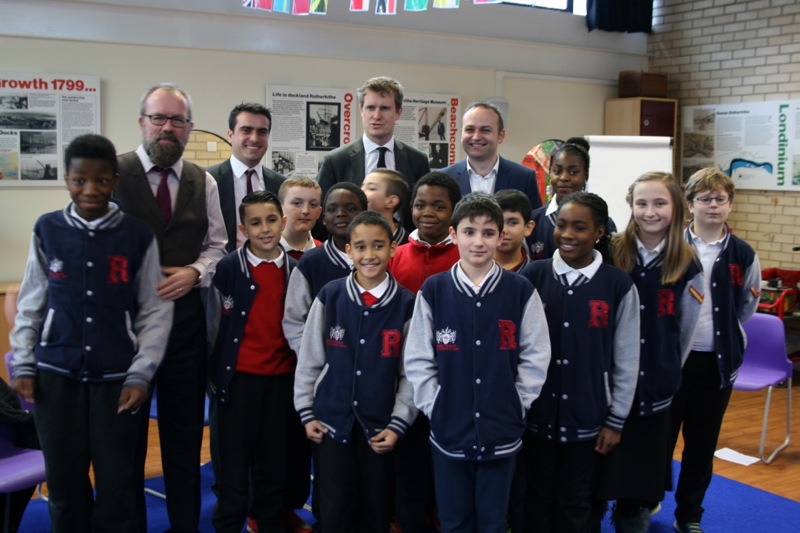 Historian and shadow education secretary Tristram Hunt visited Redriff Primary School last week with local Labour parliamentary candidate Neil Coyle.
Mr Hunt attended the school assembly and answered questions from year 6 pupils on Labour's education policy.
"I was pleased to meet Redriff's inspirational head Mickey Kelly and hear about the innovative partnership between the school and Southwark's Labour council that will see an expansion of this popular school and a new school in nearby Bermondsey," said Tristram Hunt MP.
"The year 6 pupils gave me a good grilling on what Labour plans to do if we win the election in May – I look forward to coming back and seeing the progress they have made."
Neil Coyle added: "Southwark Labour will continue to find ways to increase school places in the borough, against the backdrop of a school places crisis caused by the Conservative and Lib Dem government."