This weekend Canada Water Library celebrated its one millionth loan since the library opened in November 2011.
The library awarded a prize to the member taking out the millionth loan – six year old Chinedum Odunze, when she borrowed Heart Magazine: A dream come true by Cindy Jefferies on Friday 27 July– one of five books she borrowed that day. She was presented with a £100 boo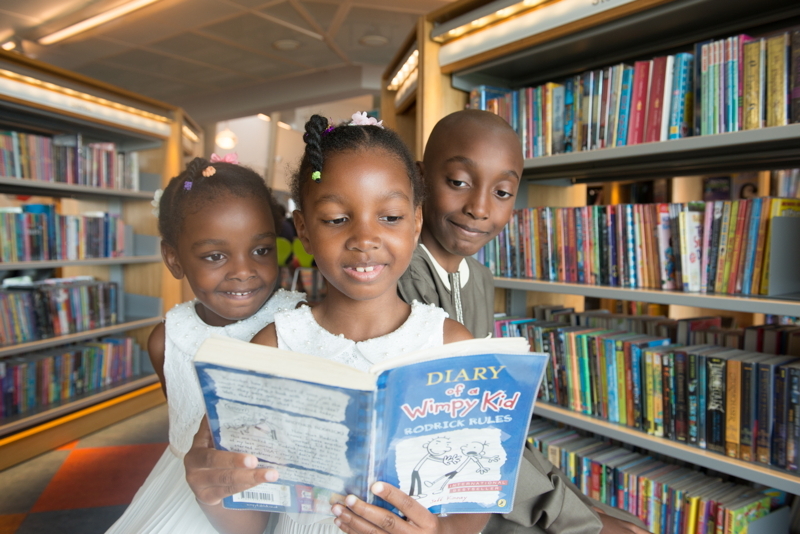 k token, free DVD and CD rentals for a year, two tickets for a Canada Water Culture Space event and lots more.
Chinedum Odunze  said: "I think Canada Water Library is an amazing place. When I'm there, I usually leave with 8-10 books. When I read, every page of a book makes me feel like I am floating away to the place in the story. Sometimes…I like to write my own stories. I just love reading books especially when there's an adventure!"
Councillor Dora Dixon-Fyle, cabinet member for adult care, arts and culture, said: "Canada Water Library's one millionth loan is another great milestone for us that shows how well the library is used by the community and has been supporting literacy since opening in 2011.
"I am delighted that the one millionth loan was by one of our youngest residents and I hope her obvious love of books and reading will continue to grow as she uses the service."