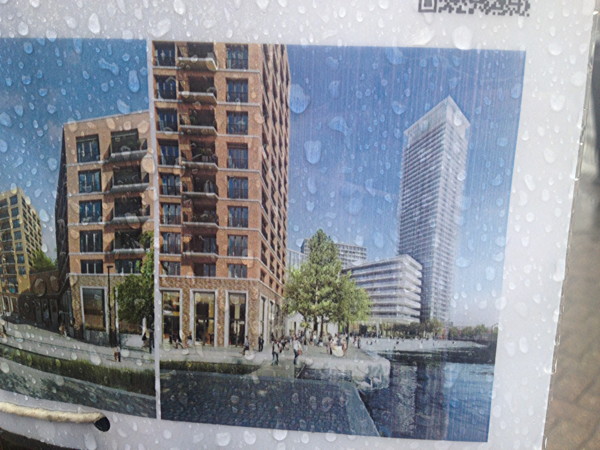 The six Lib Dem councillors for Rotherhithe and Surrey Docks have written a joint letter opposing plans by Sellar (developers of the Shard) to build a 41-storey tower on the site of the Decathlon store at Canada Water.
We believe that 41 storeys is simply too high, and not in keeping with either the local area or the delivery of the Canada Water Area Action Plan.

The area has already seen the development of a 'landmark' tower, as per the Area Action Plan, adjacent to Canada Water station.  The 41 storeys are also far above both the aim of the AAP to restrict development in the core area to between generally 5 to 8 storeys and the already secured planning permission for 10 storeys on site C.

Whilst we welcome high quality development in the area and an increase in both health facilities and open space, we have severe reservations about the proposed building heights, the transport sustainability of the plans, and the mooted quantum of on site affordable housing.
You can read the councillors' letter in full here.
English Heritage has also raised objections to the proposed tower, warning that it will spoil the view of Tower Bridge when seen from London Bridge.