The Bank of England has revealed the design for the new £20 polymer note to be introduced in 2020 – and it has a Rotherhithe connection.
The new polymer banknote features artist JMW Turner and his painting The Fighting Temeraire.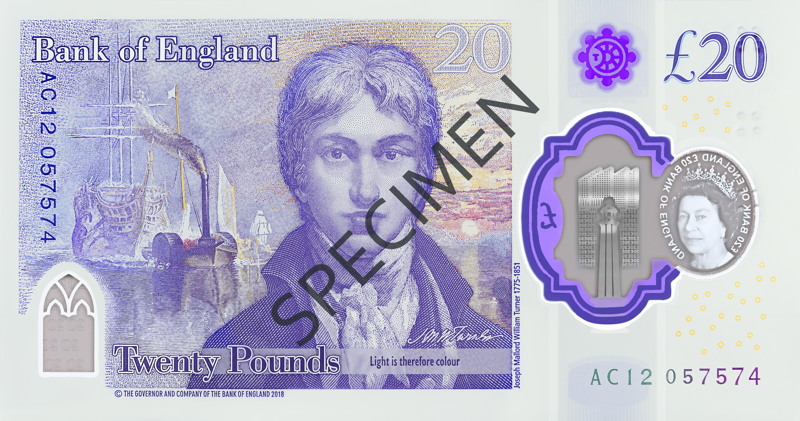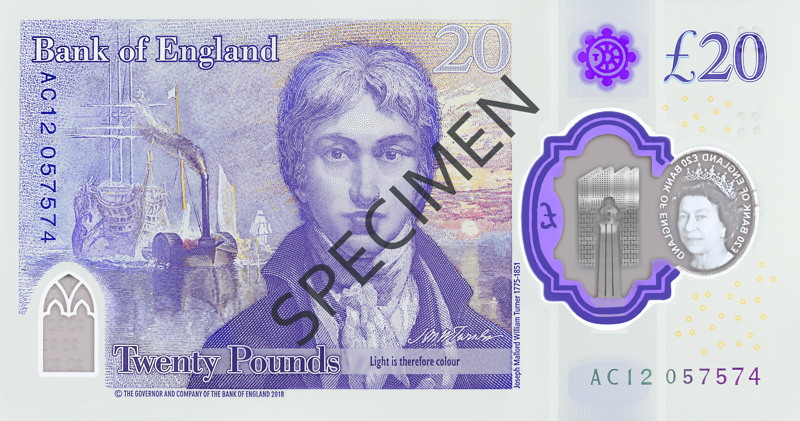 Mark Carney, governor of the Bank of England, said: "Our banknotes celebrate the UK's heritage, salute its culture, and testify to the achievements of its most notable individuals. 
"And so it is with the new £20 banknote, featuring JMW Turner, launched today at Turner Contemporary in Margate.  Turner's contribution to art extends well beyond his favourite stretch of shoreline. 
"Turner's painting was transformative, his influence spanned lifetimes, and his legacy endures today.
"The new £20 note celebrates Turner, his art and his legacy in all their radiant, colourful, evocative glory."

One of Turner's most eminent paintings, The Fighting Temeraire, depicts HMS Temeraire which played a distinguished role in Nelson's victory at the Battle of Trafalgar in 1805.
Painted in 1838 it depicts the Temeraire being towed to Beatson's yard in Rotherhithe to be broken up.
Timber from the ship was used to create an altar and two chairs which can still be found in St Mary's Church in Rotherhithe.
The painting is currently on display in the National Gallery and was voted the nation's favourite painting in a 2005 poll run by BBC Radio 4.