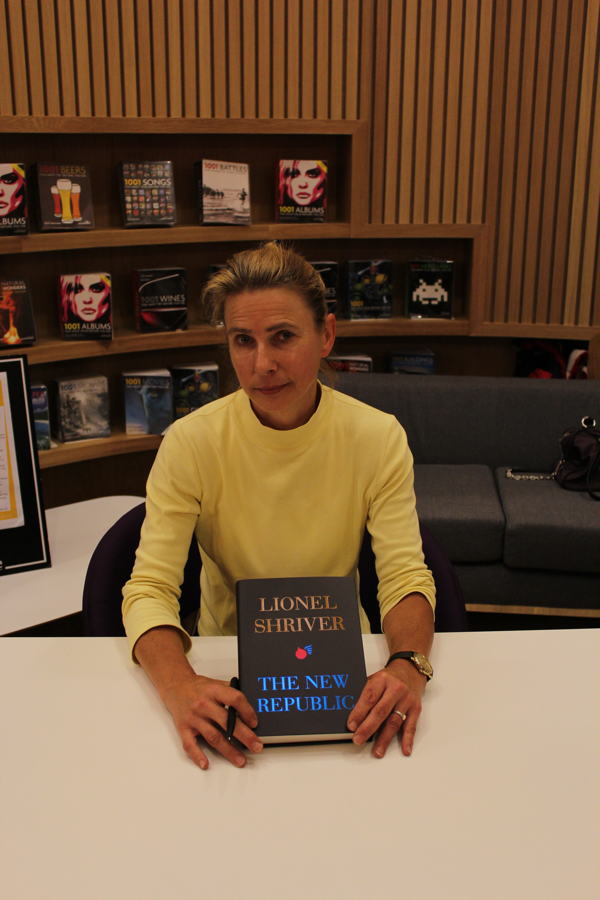 Southwark resident Lionel Shriver – author of the million selling We Need to Talk About Kevin – enthralled the audience at a packed Canada Water Library on Monday.
Lionel talked about her latest novel The New Republic – published last week – with its twin themes of terrorism and the mystery of charisma. After reading from the book, Lionel took part in a lively question and answer session with the audience of over 100 fans, talking about the writing process and sharing her entertaining thoughts on other writers and literary critics. After the event Lionel signed copies of her books.
The bestselling author said that the new Canada Water Library was "…a terrific place – and my local library!" Lionel went on to describe the library's own theatre, the Canada Water Culture Cpace, as "a fantastic venue with a really professional setup".