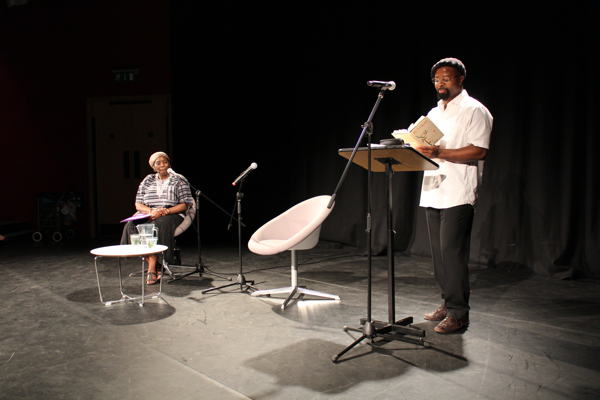 Booker Prize winner Ben Okri was the latest leading literary figure to speak at Canada Water Library.
Ben Okri read passages from Wild – his first collection of poetry in more than a decade. The evening was well attended my local residents as well as fans eager to hear from the celebrated author.
"Canada Water Library is fast becoming one of London's best known literary hotspots attracting some of the country's most talented, gifted and popular writers," says Cllr Veronica Ward, Southwark's cabinet member for culture.
"The library is very popular with residents in the area and beyond and has had tens of thousands of visitors since it opened last year."
On Monday Southwark resident Lionel Shriver will be speaking at the library.