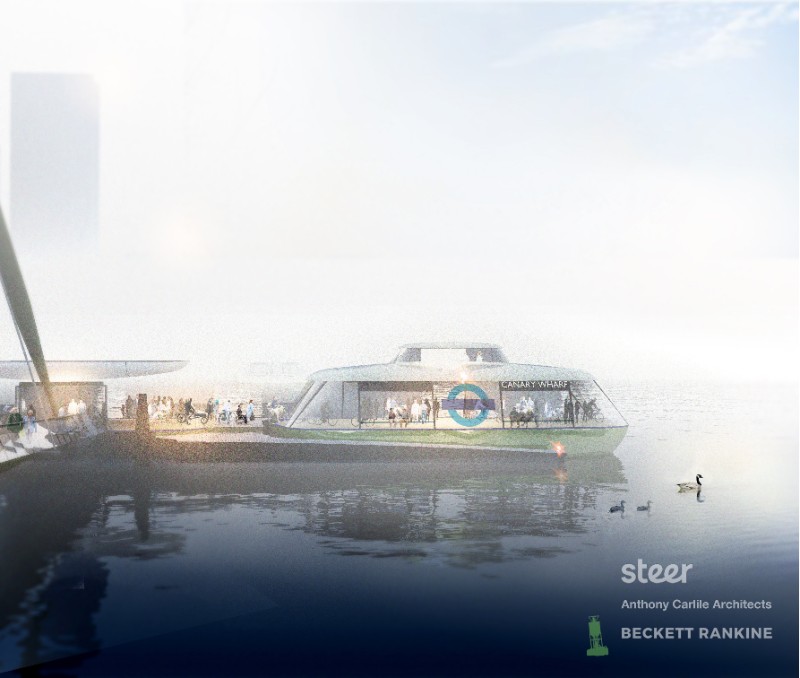 The project to upgrade the ferry link between Rotherhithe and Canary Wharf – intended as a consolation prize after the cancellation of the proposed walking and cycling bridge – has been officially put on hold by Transport for London as it grapples with a financial crisis in the wake of COVID-19.
In budget papers to be considered by the TfL board next week, the transport authority says that the scheme is "currently unaffordable in the context of other walking and cycling priorities".
The Mayor of London, Sadiq Khan, said: "In the years I've been in office, I've ensured that Transport for London was in a strong financial position despite London being one of the only major cities in Western Europe without a Government grant for day-to-day transport operations.
"Coronavirus has had a devastating effect on TfL's finances, which rely on fare income. Prior to the pandemic TfL were on course to reduce their operating deficit by 86 per cent and increase their cash balances by 31 per cent. TfL's revised budget, should sufficient funding be provided by the Government in the months ahead, will keep services running safely and support London's recovery from the pandemic."
Andy Byford, London's Transport Commissioner, said: "Prudent financial management had placed TfL on the cusp of breaking even for the first time in its history and with strong financial reserves.
"However, the pandemic revealed that the current funding model, with its unusually heavy reliance on fare revenue, simply doesn't work when faced with such a shock."
In March – before the scale of the COVID-19 crisis was known – Sadiq Khan had said that it was "full steam ahead" for the ferry plan.
Cllr Johnson Situ, Southwark Council's cabinet member for growth, development and planning, said: "The decision to pause work on the Rotherhithe to Canada Water crossing is deeply frustrating.
"Transport for London is facing a huge and unprecedented financial challenge in the wake of the Coronavirus pandemic and it's clear difficult decisions will have to made.
"However, the Rotherhithe to Canada Water crossing would provide a vital new route over the Thames in an under-served part of London and would mean more people can choose walking and cycling. The crossing would also support new homes and jobs in the area.
"The proposal is particularly disappointing given that the crossing had already been downgraded from the original commitment for a walking and cycling bridge.
'We feel that schemes such as these should be prioritised not paused. We were disappointed not to have the opportunity to discuss the revised proposals before they were published, particularly given the assurances that were previously given about the scheme's viability.
"We thank the Deputy Mayor for Transport Heidi Alexander for her agreement to meet next week."