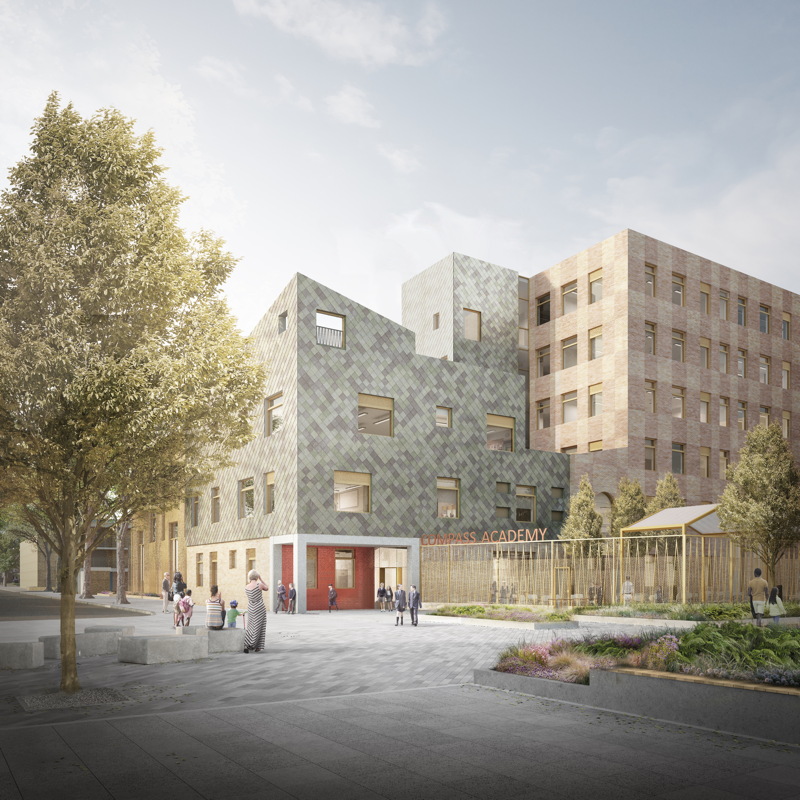 Bermondsey's Compass secondary school could finally move in to its own purpose-built building in 2023 – eight years later than planned – after a development agreement was signed with developer Grosvenor.
The Compass free school currently occupies part of the old Scott Lidgett / Southwark College building in Keetons Road.
Doug Lewis, chair of the Compass School Trust, gave an update at Friday's City Hall hearing regarding the wider Biscuit Factory planning application.
He said: "We signed the development agreement yesterday [Thursday] so we believe we have a cast iron guarantee that the school will be built.
"As I hope you're aware, the decision was very recently taken that the school will be built with funds provided by the Department for Education.
"They are responsible for sourcing the tenders using the expertise acquired elsewhere.
"We are as confident as we can be – having signed my life away for an 800-page document that I confess to not having read comprehensively …
"When we were given approval to open it was on the basis that the Department for Education owned the site and were buying it from Lewisham College, and that we would move into a new school in 2015.
"So it won't surprise you to know that the target date is now eight years later and we have paid considerable attention to securing confidence that this thing will actually happen on the date that is forecast in this new arrangement, and which is in the development agreement that I signed on behalf of the school yesterday."