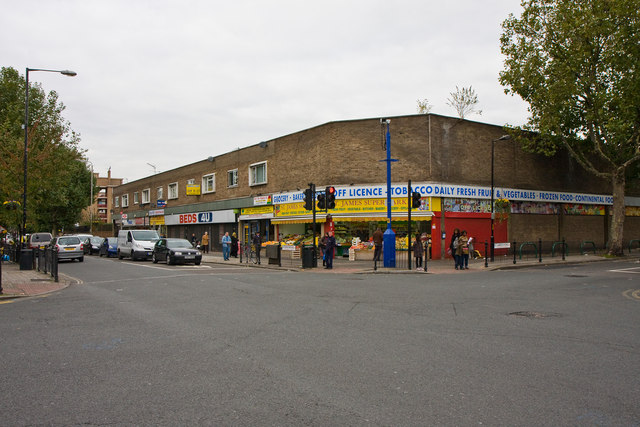 More than 8000 sugar cubes eliminated in convenience store healthy food pilot
Two Bermondsey shops are among five independent convenience stores in Southwark which have increased the healthy options available to consumers as part of a pilot scheme.
The Good Food Retail Plan is a pilot funded by the Greater London Authority, Sustain and Guy's and St Thomas' Charity to ensure that more Londoners have access to healthy, affordable food.
As part of the project the shop owners were supported to identify opportunities for increasing the healthy options available in their store. This could range from repositioning items, using different recipes to carrying new healthy lines of food and drinks.
The scheme recognises that convenience stores play a vital role in their local communities as many customers use them on a daily basis to top up their food shopping.
The pilot stores all represent different types of store from the smaller neighbourhood store to the larger independent supermarket. Across all stores, regardless of square-footage, all store managers demonstrated that healthy changes could be made.
The shops involved in the pilot are:
Nisa Local, Southwark Park Road
St James Supermarket, Southwark Park Road
Church News, New Church Road
Turkish Food Stores, Lordship Lane
Nisa Day One, Camberwell Church Street
Across the fives stores over 50 new healthy lines have been introduced as well as selling more single fruits as healthy snacks. Nisa Local in Bermondsey switched to a no sugar slush puppie recipe resulting in a saving of approximately 80,000 calories from sales between July and September, equivalent to over 8,000 sugar cubes. Following the introduction of three new lines, wholemeal bread now makes up 20 per cent of bakery sales at the same store.
These stores are run by independent retailers who purchase their stock from their local cash and carry. They choose their range based on what they think their customers demand is rather than necessarily on whether the products are healthy.
Cllr Evelyn Akoto, cabinet member for community safety and public health, said: "It is really fantastic to see the commitment from these five shop owners to make a difference in the health of our residents. These shops exemplify how small changes can have a big impact on the choices people make.
"The role that local shops play in the lives of our residents cannot be underestimated and it's so important that as much as possible there are healthy options available. These shop owners have proven that our residents do want healthy options and I hope other store owners will follow their lead."
Ali, owner of Nisa Local Southwark Park Road said: "I eat quite healthily myself and I'm quite passionate about [healthy eating]. I wanted to get involved; it's something I believe in as well. A lot of kids come here after schools so we wanted to offer them healthier things to eat so we put single pieces of fruit at the front that people can just take and go, non- salted nuts, sugar free drinks things like that. According to our sales data all these things that we've introduced into the store are selling, there's a market for people that are more health conscious and want to eat healthy."