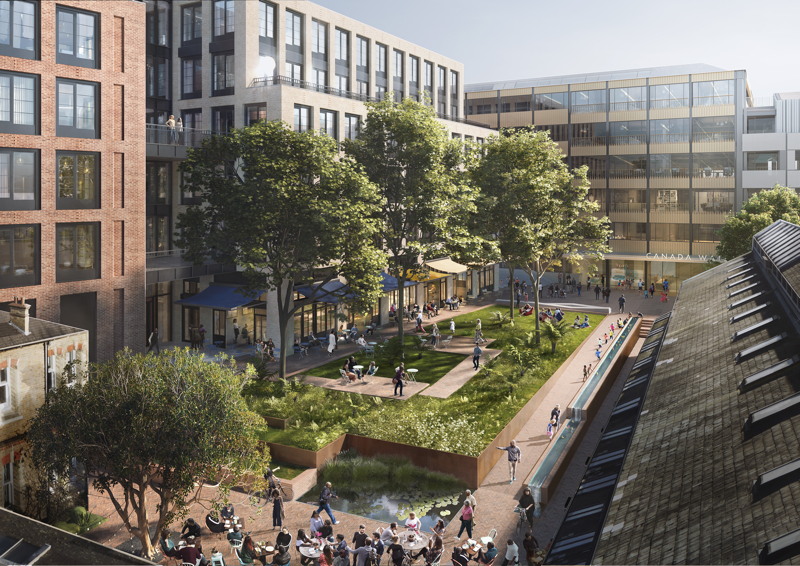 British Land's scheme to redevelop 53 acres of the Canada Water area – including the existing Surrey Quays Shopping Centre – was given unanimous backing by Southwark Council's planning committee this week after two nights of presentations from planners, objectors and supporters.
The masterplan will see between 2,000 and 3,995 new homes developed, along with new shops, offices and other uses. The first phase includes a new 34-storey tower.
The masterplan area includes Surrey Quays Shopping Centre, Surrey Quays Leisure Park, the Printworks, the former Rotherhithe Police Station, and the historic Dock Offices courtyard; and will be managed by British Land in the long-term.
Of the new homes, 35 per cent will be 'affordable' with 70 per cent of these for social rent.
It has taken 16 months from submission of the planning application to final committee decision.
"Delivering this masterplan in an area with as rich a history and heritage as Canada Water, Rotherhithe and Surrey Docks is an immense responsibility and one we have taken very seriously and carefully," said Emma Cariaga, joint head of Canada Water at British Land.
"This is only the first step in the approval process and we are committed to continuing to engage and work with the local community to deliver the project, and ensure that the masterplan benefits those living, working and studying in the area for years to come."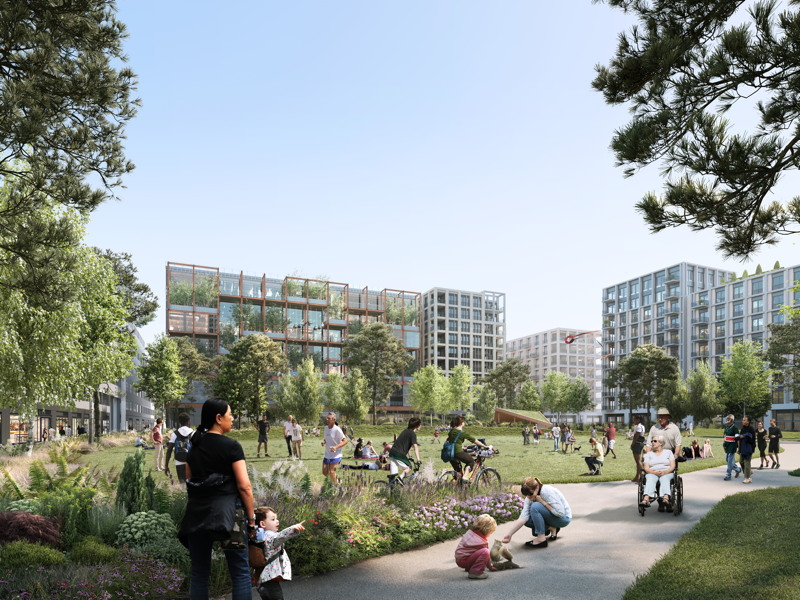 Cllr Peter John, leader of Southwark Council, said:" We are delighted that this major step towards our vision for Canada Water has been approved.
"The masterplan provides the blueprint for an exciting new town centre that will provide thousands of new homes, particularly hundreds of new social rent homes, new jobs and opportunities, new open spaces and a brand new leisure centre for Rotherhithe in the first phase of the work.
"We look forward to working with British Land over the next few years to bring forward the plans and making sure our local residents are the beneficiaries of the opportunities the regeneration will provide, as laid out in the Canada Water Social Regeneration Charter."

Much of the discussion at the planning committee meetings focussed on transport, with concerns that local road and rail links will struggle to meet the demand generated by extra residents and workers.
Councillors heard from a Transport for London representative who claimed that under their modelling the crowding situation in 2031 "gets no worse" when freqency boosts for the Jubilee line and East London line already planned and funded are taken into account.
British Land will pay £10 million towards a new entrance for Surrey Quays Station – topping up the already pledged Government funding of £80 million – and £12 million towards bus service improvements.
At Canada Water Station, the developer is making a £2 million contribution to extra staffing and minor layout changes.
The committee also heard from Howard Dawber of Canary Wharf Group who claimed that "there simply is not enough public transport" to meet the extra needs and that the council wasn't seeking a large enough contribution from British Land towards infrastructure upgrades.
Canary Wharf's claims were described as "pure commercial self-interest" by British Land's Emma Cariaga.
The two sessions of the planning committee can be viewed in full on YouTube.