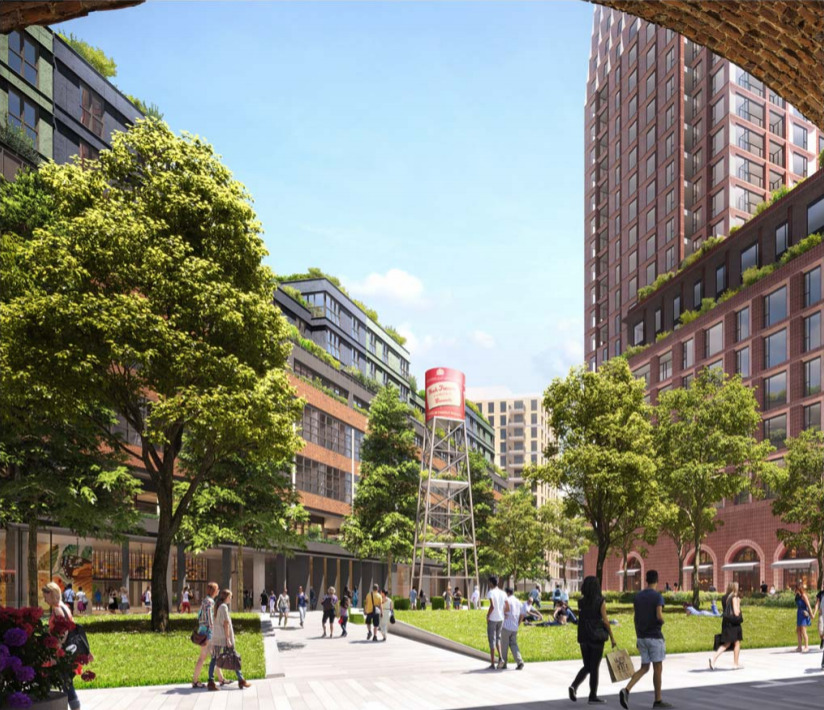 Mayor of London Sadiq Khan has 'taken over' the controversial Biscuit Factory planning application from Southwark Council, with a final decision to be made during a public hearing at City Hall.
Earlier this year Southwark's planning committee unanimously rejected the 1,300-home scheme put forward by the Duke of Westminster's Grosvenor property firm for a development spanning the former Peek Freans biscuit factory and the old Scott Lidgett School site.
Southwark and Grosvenor failed to reach consensus on three key areas:
the cost of building the scheme
the expected level of rental income from the flats
the ongoing costs of managing the completed development
In his formal letter 'taking over' the planning application and granting himself the status of local planning authority, Sadiq Khan wrote:
"In making this decision, I must also have regard to targets identified in development plans. As set out in the attached report, I recognise that Southwark Council has taken a positive approach to approving new homes in the borough during the period 2014 to 2017, and is currently securing planning approval for additional housing just below target levels. Notwithstanding this, I note that the proportion of affordable housing secured relative to overall housing consented during this period is significantly below Southwark's Local Plan target of 35% and represents a significant undersupply of affordable housing in the pipeline.
"Furthermore, and having regard to final delivery of new homes, I note that this is below Southwark's target levels for both housing and affordable housing, and that this shortfall is particularly acute in the case of affordable housing.
"In my view the proposed development has potential to make an important contribution to housing and affordable housing supply in response to London Plan policies 3.3 and 3.11. Additionally, I am aware of the significant further planning considerations in this case which include but are not limited to; potential educational improvements, employment creation and public realm improvements. Having regard to the above, and noting the potential contribution of the proposed development, I wish to fully consider this case as the local planning authority."
A date for the City Hall hearing has yet to be set.