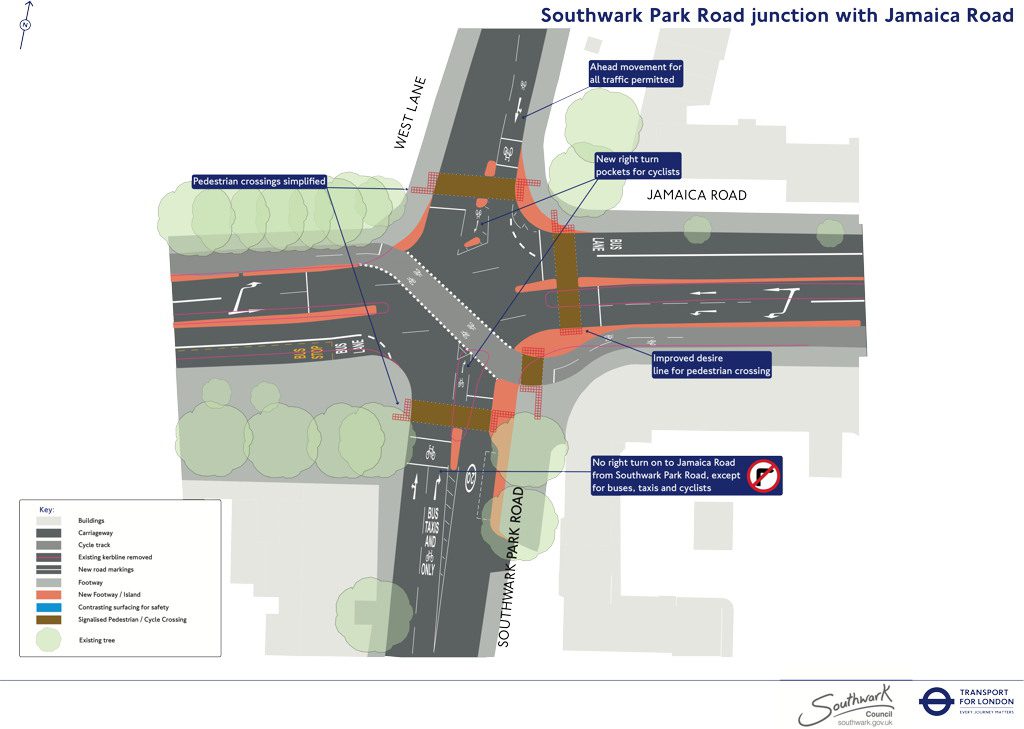 Transport for London and Southwark Council have launched a public consultation on revised plans for the Jamaica Road / Southwark Park Road / West Lane junction in connection with the new cycle superhighway.
The new plans include banning the right turn out of Southwark Park Road on to Jamaica Road for all traffic except buses, taxis and cyclists. 
"This is in response to safety and congestion concerns raised regarding additional strategic traffic using Southwark Park Road to access Rotherhithe Tunnel," says TfL.
The public consultation continues till Tuesday 2 April.