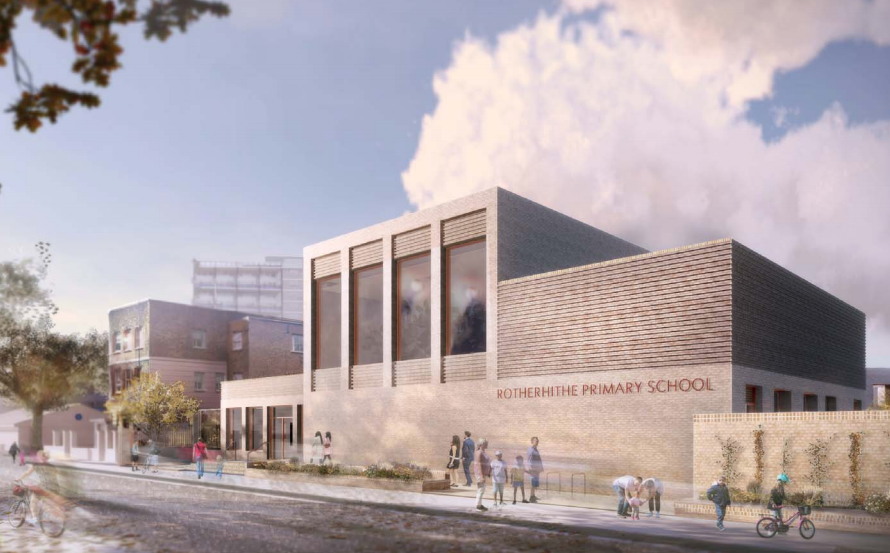 Proposals to rebuild Rotherhithe Primary School with expanded premises for an extra form of entry are now being considered by the council's planning department.
The existing buildings date from 1971 and are said to be beyond viable refurbishment.
The new school – facing Hawkstone Road – has been designed by Fielden Clegg Bradley Studios.
The architects say they have drawn on the area's history when developing their vision for the new school:
The ribbon of the garden wall wraps around the site creating a protected central courtyard evocative of the historic basins and dry docks which were once carved out of the Rotherhithe peninsular. The organic shapes and materials of the landscape flow into the 'basin' of the courtyard which is framed by the more rectilinear walls of the building, inspired by the retaining walls of the dry docks and Brunel's engineering legacy.
See planning application 18/AP/3792 for further details.