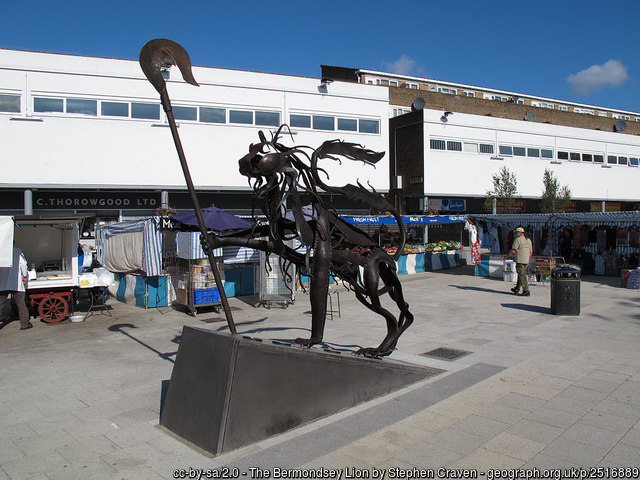 Plans to revitalise the Blue have received a £2.3 million boost from the Mayor of London's Good Growth Fund.
The funds will help Southwark Council, the Blue Bermondsey Business Improvement District and Community Opportunity continue their work to enhance the market and cluster of shops at the heart of South Bermondsey.
City Hall says that the grant will support efforts to "turn Bermondsey's historic town centre and street market into a thriving area, building on the Blue's identity as the 'Larder of London'".
The Mayor of London, Sadiq Khan, said: "These projects aim to give Londoners of all backgrounds the opportunity to be actively involved in shaping how their city grows and delivering more places to live, learn, work and play.
"I'm so impressed by the range of bids we received – this is testament to the creativity and ingenuity in London's diverse communities.
"I'm committed to supporting 'good growth' by building a city where all Londoners have access to the same opportunities and I look forward to seeing all the positive impacts these projects will have in the future."