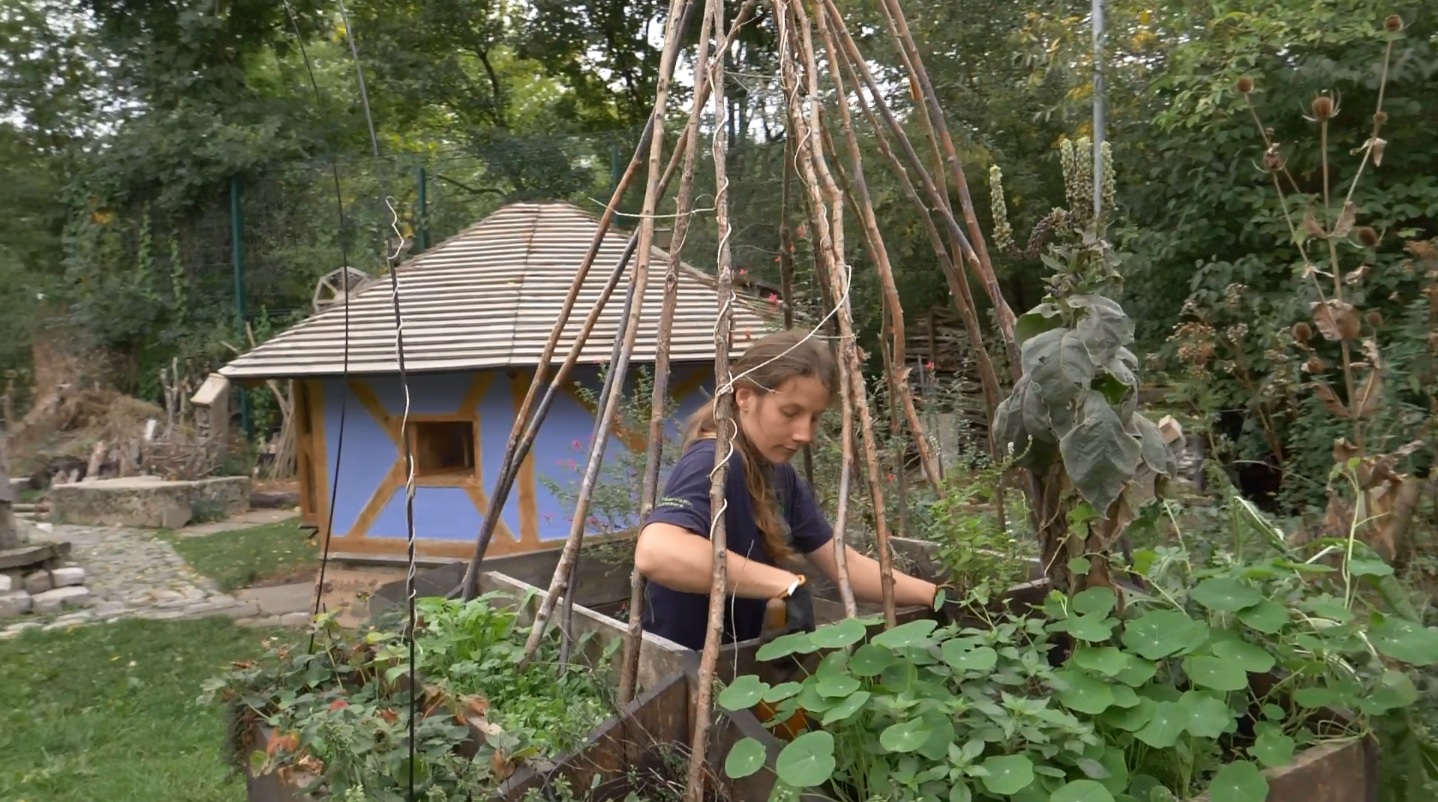 Environmental expert and bee-keeping specialist Clare Street has won the TCV Star of the Future Award at Year at TCV, the community volunteering charity's, Annual Awards.
Clare, who shares her time between working as a Volunteer Officer at Stave Hill in Rotherhithe, Dulwich Upper Woods and Railway Fields in Haringey, received her award in a celebration of TCV Heroes at the Barbican on Tuesday .
The Star of the Future Award recognises the achievements and future potential of TCV projects and staff, who have helped other people improve their confidence, skills, and prospects, through learning inspired by the outdoors.
During her time as a Volunteer Officer at Stave Hill Ecology Park, Clare has trained as a beekeeper and raised funds for an observational beehive to teach all she's learned to the next generation of apian enthusiasts. Claire has also revamped the centre's 'bee classroom', decorating it with her very own bee-themed artwork.
When she's not helping to care for some of the planet's most prolific pollinators, Claire works hard to engage young minds through the environment. She has designed and built two Vegetable Teepees for children to play and grow food in, one at Stave Hill and the other at St John's Primary School in Rotherhithe. St John's Primary School now has an extensive food growing site and hosts regular vegetable club get-togethers, where pupils can enjoy the fruits of their labour.
TCV teams across London love working with Clare and have been impressed by the substantial improvements she has brought to every site she's worked at – she's even earned the nickname of "Super Clare" amongst her fellow environmentalists.
TCV has received £400,000 from players of People's Postcode Lottery as part of their Postcode Green Trust. With this money, TCV will be able to extend their work connecting people and green spaces to benefit both the environment and the health and wellbeing of the local community.
Rebeka Clark, Site Manager at Stave Hill Ecology Park said:
"I can't think of anybody better suited to this work than Clare – you need to be precise, calm, and orderly, and that's her all over. She goes about her work beautifully, and no little detail is ever missed. Working with Clare, nothing is ever about her, but instead it's all about the project itself and how she can move things forward."
Clare Street, TCV Star of the Future Award Winner, said:
"People need their green spaces. It's really important to me that children are getting out and involved in looking after the natural world around them, and reaping both the physical and mental rewards."
Professor Tony Crook CBE, Chair of the Conservation Volunteers, said:
"These awards reflect the core of what TCV does. Our staff and volunteers not only help create and enhance green spaces but through this work help to build more human and social capital, thus supporting the communities involved in looking after these spaces. The need to improve spaces and enhance communities is immense which is why I and my fellow Trustees are keen to engage with more partners to work together on these challenges."
Darren York, Chief Executive of TCV, said:
"At TCV we're passionate about creating healthier and happier communities for everyone and we're immensely grateful to our stars of the future like Clare for their hard work and creativity."