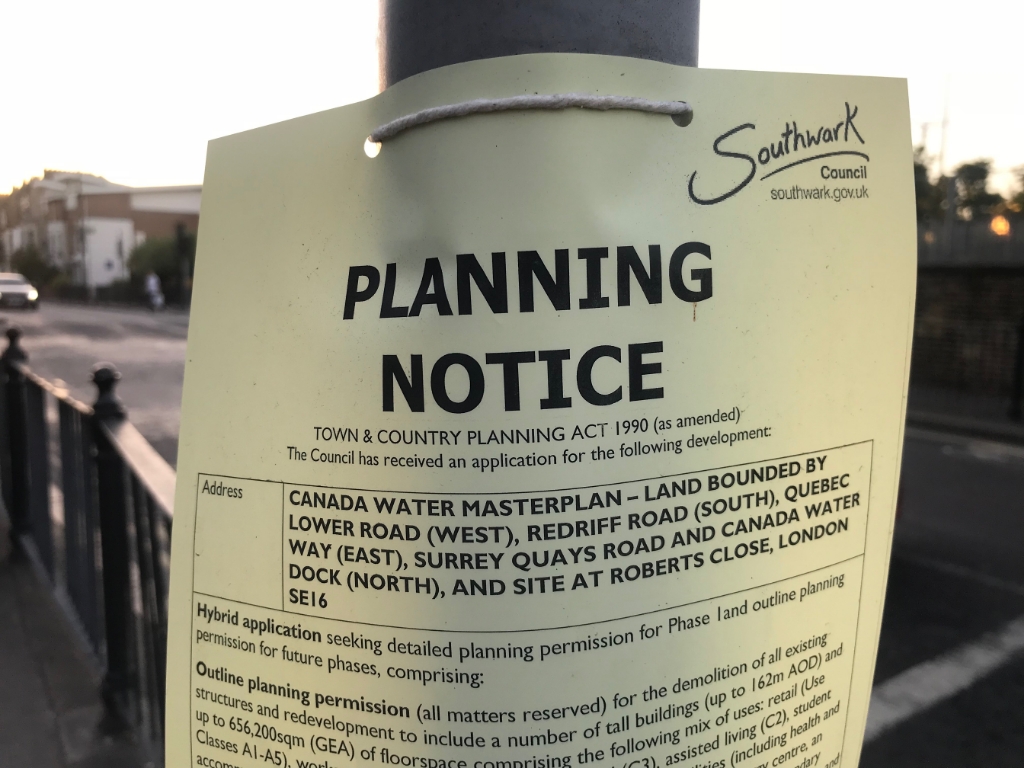 Hundreds of homes, shops, hotels, offices, a nightclub, a cinema, student accommodation, hotel, health, education … there's a lot to get to grips with in the new Canada Water Masterplan planning application.
As we've previously noted, the paperwork runs to more than 200 documents.
To help local residents take advantage of their opportunity to respond to the planning application, Southwark CAN and Southwark Law Centre have drawn up this useful guide.
British Land themselves are also running drop-in sessions where you can view the documents.
And the next Canada Water Consultative Forum is another opportunity to get up to speed with the project.