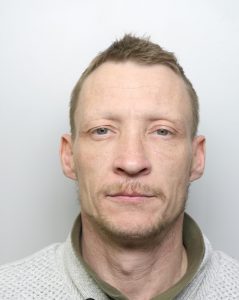 A man who conducted a campaign of fear against a member of  staff at Surrey Quays station has been jailed for more than two years.
37-year-old Patrick McFetridge from Druid Street threatened and intimidated the worker at Surrey Quays station nine times between November 2017 and February 2018, including racially abusing them, swearing at them and making threats to kill.
During his three-month scare campaign, McFetridge told the member of staff he would cut their face and come after their family. He also urinated on the counter while the victim was stood behind it, which required specialist cleaning afterwards.
McFetridge was arrested and later charged with putting a person in fear of violence and criminal damage, which he denied.
Following a trial he was convicted of the offences and on 18 May he appeared before Blackfriars Crown Court, where he was sentenced to 30 months behind bars. He was also handed a five-year restraining order and a Criminal Behaviour Order banning him from Surrey Quays station for five years.
Detective Constable Richard Rowe, from British Transport Police,  said: "For no reason at all, McFettridge targeted this member of staff, leaving his victim fearing for their life.
"We will not tolerate the abuse of rail staff for simply doing their jobs and the sentence handed to McFettridge shows the courts take an equally dim view of such behaviour."
Siwan Hayward, Head of Transport Policing, said: "Our staff work extremely hard assisting customers and ensuring the network is a safe environment for all. Like everyone, they have the right to go about their job without fear or intimidation. The sentence handed down to McFetridge reflects the seriousness of his actions and that we do not tolerate, in any way, abuse against our staff."