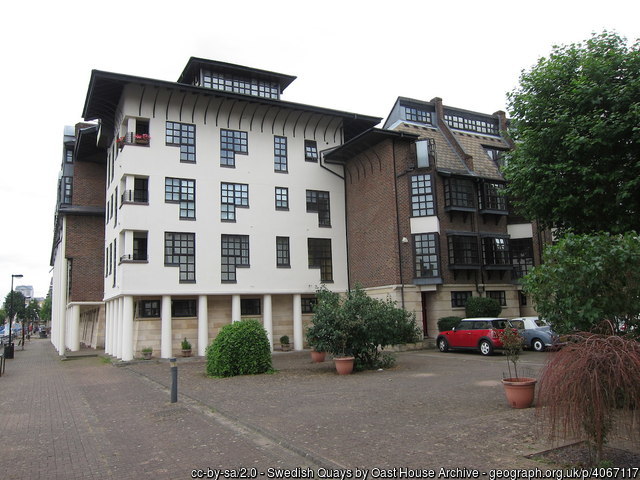 Swedish Quays – described as "aesthetically challenging" by the Guardian's architecture critic last year – has been given grade II listed status by the Government.
The complex of 95 homes next to South Dock is one of a number of 1980s buildings to be listed now that they have reached the minimum age – 30 years – for listed status.
From the official listing record:
Swedish Quays of 1986-1990, by David Price and Gordon Cullen, is listed at Grade II for the following principal reasons:
Architectural interest:
* a striking and distinctive Post-Modern composition with precise, multi-layered detailing skilfully executed in good quality materials;
* contextually astute, its monumental scale and use of materials references the former buildings and dock walls of the industrial landscape in which it sits;
Historic interest:
* a successful example of townscape created by Gordon Cullen, Britain's most influential planning theorist and architectural illustrator of the post-war period.