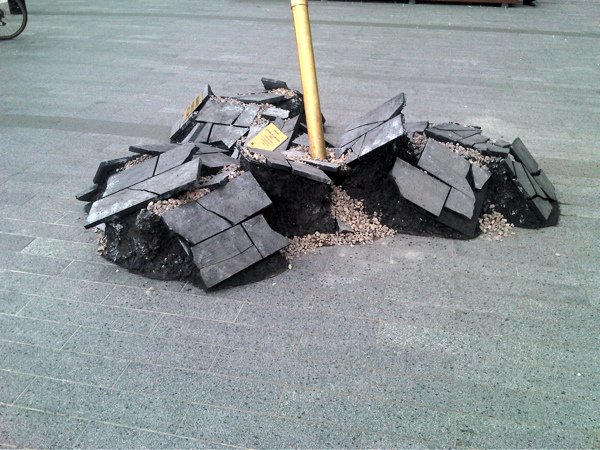 In celebration of the Olympic Games starting this week, Canada Water Plaza (or is it Deal Porter Plaza?) has received a "gift from the gods" in the form of an Olympic Javelin. The 10m-long installation will be on show throughout the Olympic period for all to enjoy.
"This installation is spectacular and is really adding to the excitement of the Olympics in Southwark," says Cllr Veronica Ward.
"We cannot wait to see the torch on Thursday as it travels across the borough".