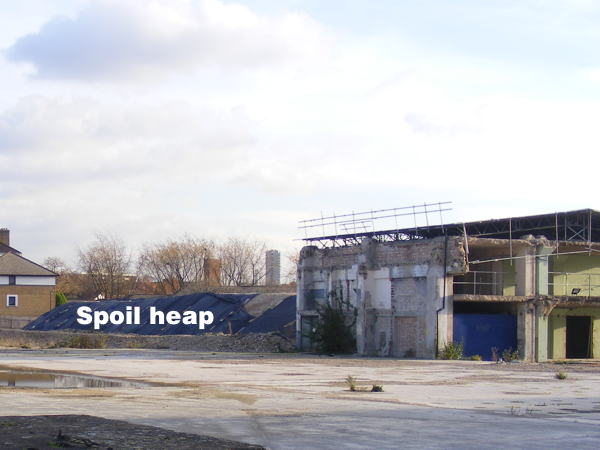 Thames Water has applied to Southwark Council for permission to remove the large heaps of material from the Chambers Wharf site.
When the Chambers Wharf buildings were demolished, 24,000 tonnes of hardcore was kept on the site for use in future development.
With the land now likely to be used for Thames Water's 'super sewer' project, the utility company has decided to remove the material from the site.
Most of the spoil will be loaded onto barges using a specially constructed conveyor belt and taken to a recycling plant at Tilbury.
Because of the presence of Japanese knotweed some of the material will be removed by road.
Thames Water says planned hours of operation for the removal works will be Monday-Friday 7am-9pm and Saturday 7am-1pm.
"As a responsible landowner, Thames Water has decided to remove the spoil material from the site, for the sake of the local community," says the company's application to Southwark Council.